Volvo was challenged by the Department of Energy to build a truck that was 100% more efficient than others on the road. Back with a 134% more efficient truck.Volvo says most of the efficiency gains made by the SuperTruck 2 come from its improved aerodynamics. The cabin is described as having perfect wedge shapes, with a wrap-around windshield. In addition, the trailer's fairings and boat tail help the automaker create 50 percent less drag than its base truck from 2009.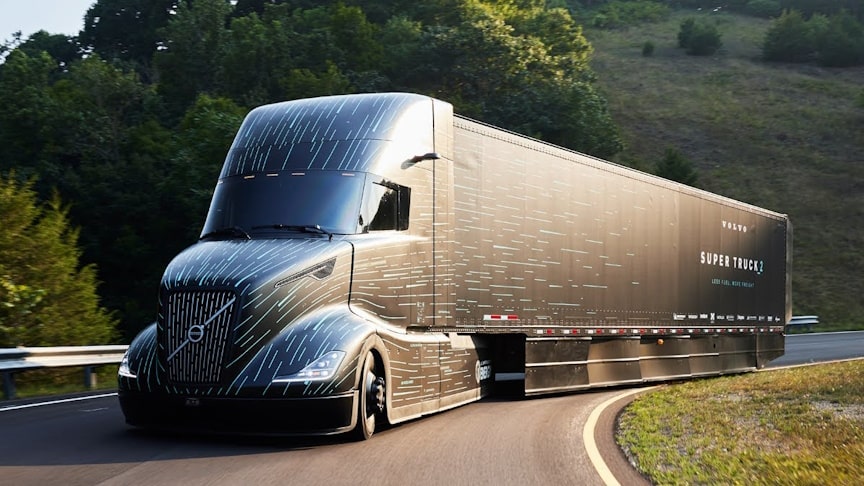 source.image: Vision Effect TV
"The project team deliberately focused on driving in real-world conditions for testing," Voorhoeve said. "The data was not collected solely in the laboratory or on flat, empty roads with ideal conditions and light loads. "Instead, our SuperTruck 2 was tested in real-world scenarios with a GCVW of 65,000 lbs on roads with traffic and elevation changes."..Vision Effect TV
Volvo plans to show the SuperTruck 2 to the public for the first time at the American Trucking Association's 2023 Executive Conference and Expo, taking place October 14-17 in Austin, Texas.
Advertisement
Besides the SuperTruck 2, it also plans to show off the all-electric VNR Electric 6×2 Day Cab Tractor, which has a range of 275 miles (442 km) thanks to a 565 kWh battery. The electric motor can also produce 455 hp (339 kW/461 PS) and 4,051 lb-ft (5,492 Nm) of torque.