Glenice lives full time in this custom off grid tiny house build. What makes this tiny home unique is the fact that it is completely off the grid. Glenice gets her power from the sun and water from a collection pool on the property.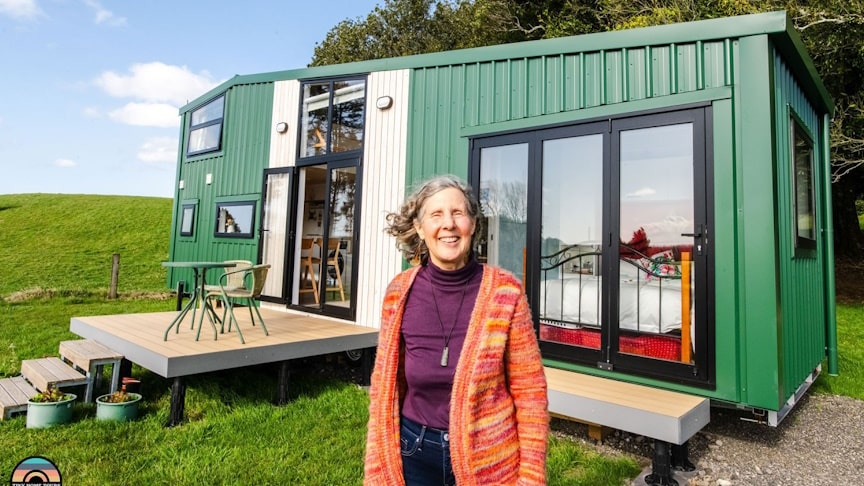 source.image: Tiny Home Tours
The kitchen is fully functional with plenty of storage space complete with a washer. Being that her tiny home is off grid, she does have to be careful when she washes clothes or uses a lot of power.
Glenice works remotely in her tiny home. With this in mind, she uses the living room as her office area. While Glenice is currently working, she had future proofing in mind with this tiny home. She fully intends on retiring in this tiny home.
Advertisement
My personal favorite aspect of this tiny home is the recreation area in the loft. As many of you know, an upstairs bedroom is common in tiny homes. I really like how she made the space a second hang out area with some of her favorite person items.