The Nissan Max-Out is a convertible concept that aims to deliver a new driving experience with its superlative stability and comfort. Dynamic cornering and steering response are balanced with limited body roll to optimize driver and passenger comfort, creating a feeling of oneness with the car.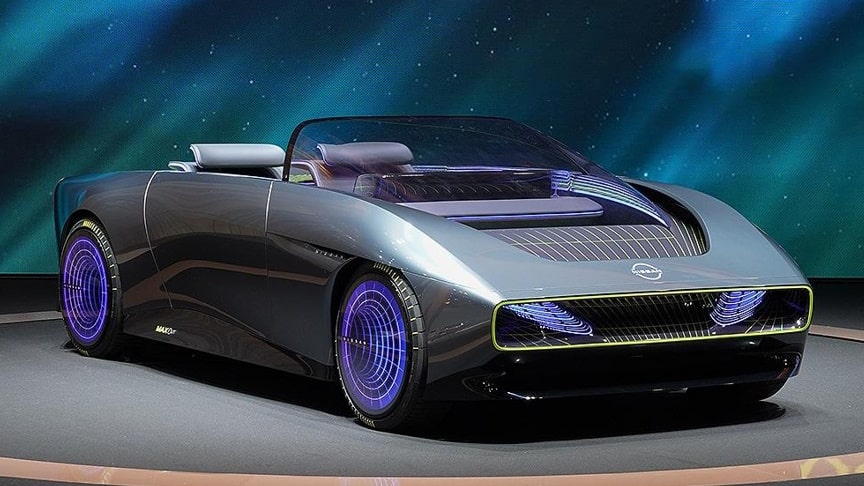 source/image: Nissan
As a symbol of Nissan's Japanese Futurism design approach, the Max-Out takes shape with clean lines and transforming illuminated elements inside and out to support and embellish the vehicle's feeling of motion and tech.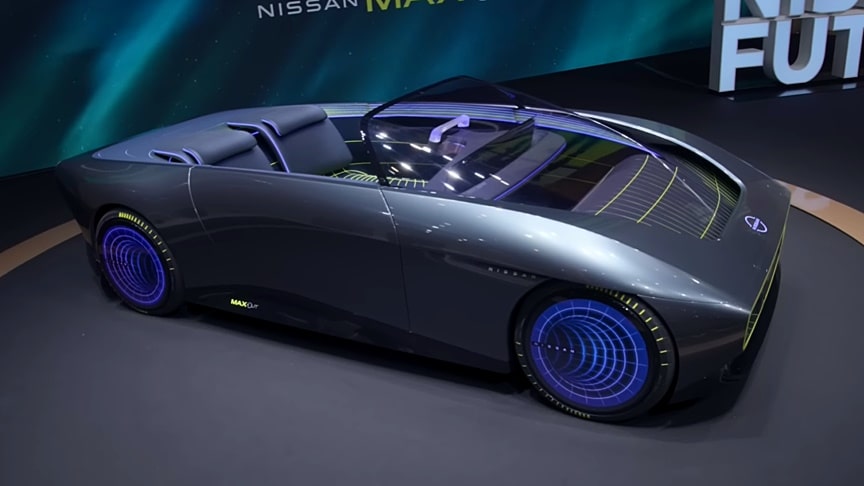 source/image: Nissan
Nissan unveiled a physical concept model of its Max-Out EV convertible on Feb 2, 2023. The Max-Out two-seater is designed to provide a liberating sense of openness while offering an enhanced, dynamic driving experience.
Advertisement
The two-seater also features the unique ability to morph the seating, flattening into the floor to offer more interior space when desired, making it ideal for drivers with and without passengers.
The car is powered by thee-4ORCE dual-motor all-wheel-drive system. The company hasn't released power figures for the car, but for some context, a Leaf concept with this drivetrain made 304 hp and 501 lb-ft of torque. e Max-Out has been brought to life as a retro-futuristic two-seater convertible all-electric car that sports psychedelic interactive wheel caps, a floating dashboard, light-up steering wheel, and an all-around look that reminds us of the Tron movies.