Surcouf was a large French gun-armed cruiser submarine of the mid 20th century. She carried two 8″ guns as well as anti-aircraft guns and (for most of her career) a floatplane.Surcouf disappeared during the night of 18/19 February 1942 in the Caribbean Sea, possibly after colliding with the American freighter Thompson Lykes, although this is not definitely established.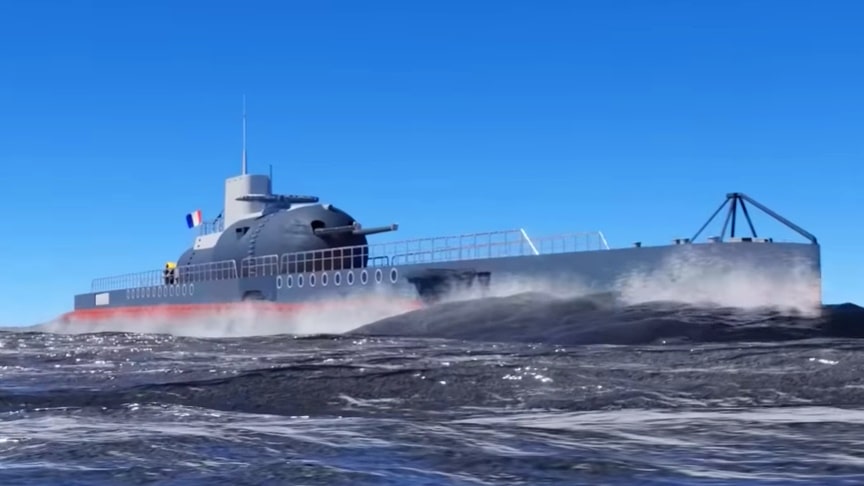 source/image(PrtSc): Found And Explained
She was named after the French privateer and shipowner Robert Surcouf. She was the largest submarine built until surpassed by the first Japanese I-400 class aircraft carrier submarine in 1944.It was undoubtedly the largest submarine in its day courtesy of being 110 metres in length and having a surface weight of 3,304 tons.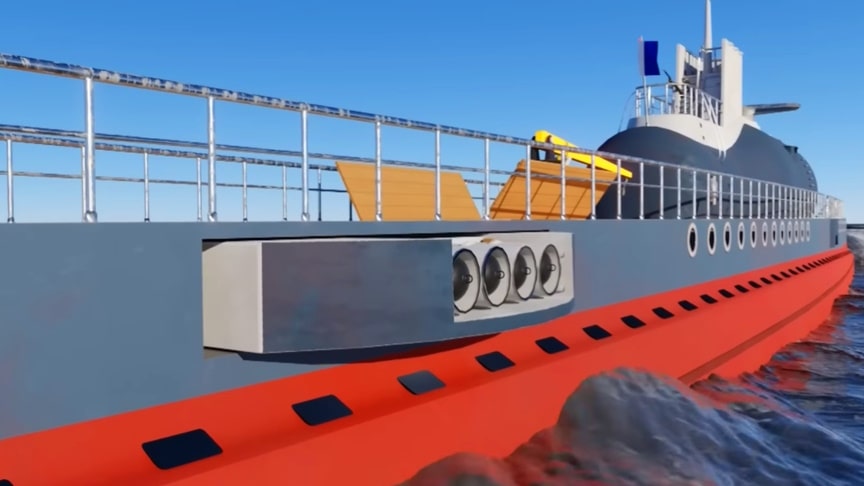 source/image(PrtSc): Found And Explained
Being so large meant that the submarine could accommodate a crew of 8 officers and 110 men on board. Its interior also contained a cargo compartment that could hold 40 prisoners or lodge 40 passengers. The Surcouf would house a twin-gun pressure-tight turret in front of the conning tower, equipped with 203 mm guns. These were akin in calibre to the guns of a heavy cruiser.
Advertisement
Each gun had a 60-round magazine capacity and could fire five to six rounds per minute. The ammo was actually stored in a lift well underneath the turret, and brought up during engagements.The vessel was equipped with a hangar and Marcel Besson MB.411 floatplane.The Surcouf was also equipped with 10 torpedo tubes, six of which were 550 mm and four of which were 400 mm tubes.
Four tubes were front facing, 3 were situated in the aft section of the submarine and 3 of them were also in the aft section but they could be used to fire torpedos to either port or starboard side. The Surcouf was also a sluggish vessel, taking two minutes to dive to a depth of just 12 metres. This made the French sub very vulnerable to enemy aircraft, exacerbated by the fact that she had no form of radar on board.