OEX-B designed by Hamid Bekhradi, is concept vehicle which will be the future of the Overland Trucks and will be used as vehicle for Overland Expeditions.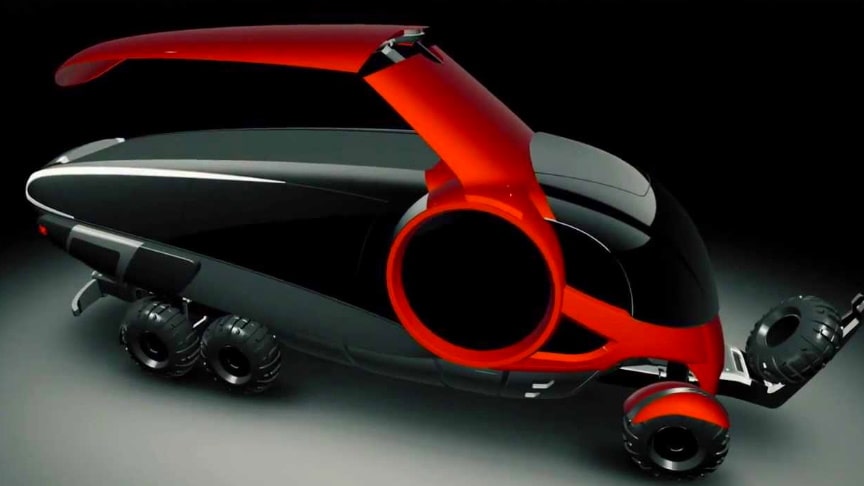 source/image: hrbdesigner
This video shows the movement of the porthole and the extendible staircase used for passengers to get on board. The OEX-B is a concept for the future of the overland trucks used for overland expeditions.
OEX_B is equipped with some interesting features that make it unique.OEX_B is powered by a series of hybrid system which is supported by a powerful diesel engine.
Advertisement
Designed for tourist overland expeditions, the Hamid Reza Bekhradi OEX encourages me to imagine all the fascinating scenarios I could get into being inside one of these things.
This video shows the movement of the canopy above the passenger cabin which can be open when the vehicle stops for camping.The gray flaps are photovoltaic panels which are able to accumulate solar energy in the form of electric energy in the batteries.Such a radial solar array would also provide shade for the back of the TerraLiner, further reducing solar heat gain.