This inovative concept of public transportation by Dahir Insaat intends to fit within the already established infrastructures of cities, where the supports will move along with regular traffic flow on steel rails.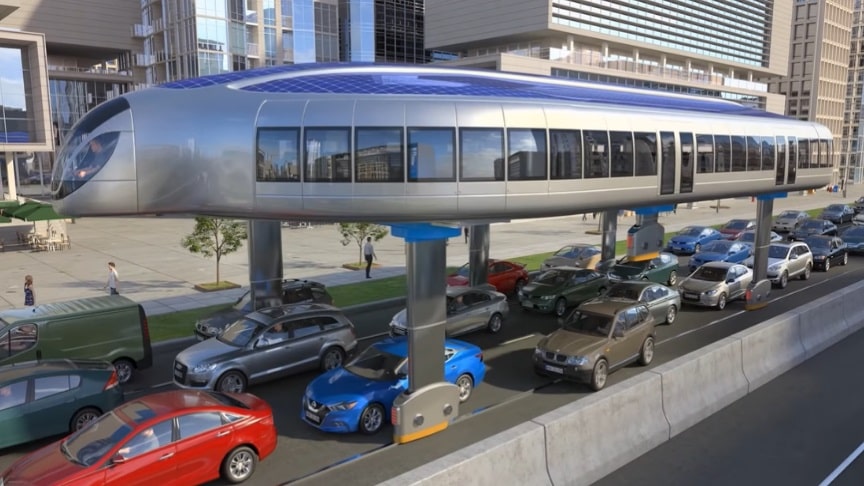 source/image: Dahir Insaat
Each carriage's six mobile, telescopic pillars are equipped with their own drive and sensors in order to react to the urban environment around it.This means that it is not only able to navigate different radius of curves and intersections but also traffic jams and collisions.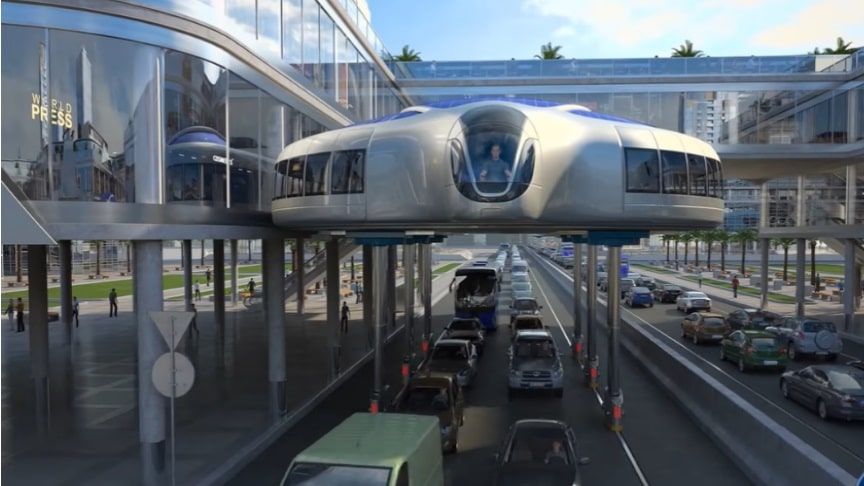 source/image: Dahir Insaat
Unlike traditional rails, it needs no space occupying structure; all it needs a special fortified strips that slip in between roads. And because of the tiny space required, it can even go above pedestrians, along broad walks.
Advertisement
Each carriage has been designed to offer 200 comfortable seats, with the concepts of landing stations theorized with many possible commercial solutions. the pods feature solar panels on the roof in order to charge batteries, whilst, at stations, a short charge can provide enough energy for the system to travel to the next two stops.
"They will continue to be powered throughout the day from the energy supplied by solar panels that are mounted on the roofs of the cars. My hope is that this will be the most important transport event of the next two decades.I can say without exaggeration that this mode of transportation is compatible with the human habitat, with the spaces in which city dwellers recreate. It can pass alongside parks, squares, and pedestrian paths, and in some cases it can even ride alongside people strolling down wide boulevards."