Finally, it's finished. The first my Boo bamboo pedelec with an integrated Shimano Steps mid-motor.We have been working on this innovation for almost two years and finally it's here! The natural properties of the bamboo guarantee a comfortable driving behavior with very high stability.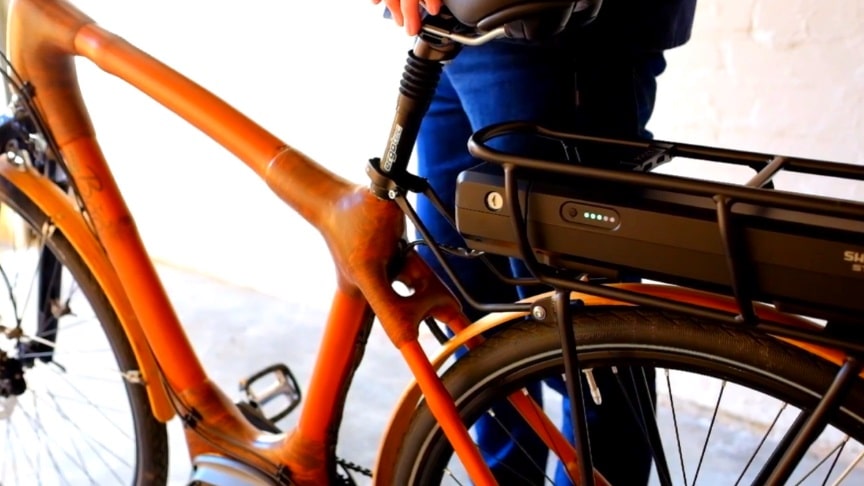 my-boo/image: my Boo – Bamboo Bikes
The world's first bamboo pedelec with integrated mid-motor relies on the support of Shimano. The world's largest manufacturer of bicycle components electrifies with the "Shimano Steps E6000 middle motor" the my Boo bamboo bicycle. The engine supports up to 25 km / h and achieves a range of up to 120 km. The my Volta is available for 3,999 €.
Since 2013 the frames for our my Boo bamboo bicycles have been produced together with a social project in Ghana in 80 hours of lovely handicraft. In the meantime, more than 30 fair-payed jobs have been provided. The generated profit is collected locally for educational projects, e.g. School scholarships. Currently, we're building together with the Yonso Project a school for children from poor families in the Ashanti region.
Advertisement
At my boo we produce very special bicycles together with our partner, a social project from Ghana. In circa 90 hours of loving handicraft the bamboo frames are manufactured in Ghana. Bamboo is the perfect natural resource for a bicycle frame. It is light and extremely stable due to its hard outer wall and chamber system. In addition, bamboo is one of the fastest growing resource of the world and is ttherefore extremely resource saving.
Technically, bamboo combines the advantages of steel and aluminum. So the frame of a my Boo bamboo bike absorbs vibrations like a steel bike and is as torsionally stiff as an aluminum bicycle. Additionally to the environmental sustainability, the social sustainability is important to my Boo.For this reason the profits achieved by the project are invested in microcredits for young women or scholarships for children! In Germany, we mainly work with workshops for people with and without handicaps together, which produce the necessary metalwork for the production of the frames.