This is a quite incredible car door system known as rotary drop, or disappearing car doors from Californian-based Jatech, offeres a new approqach to car door operation. According to their designers, Jatech, rotary doors have several benefits. Most imporantly, they'll astound every man, woman and child that claps eyes on it.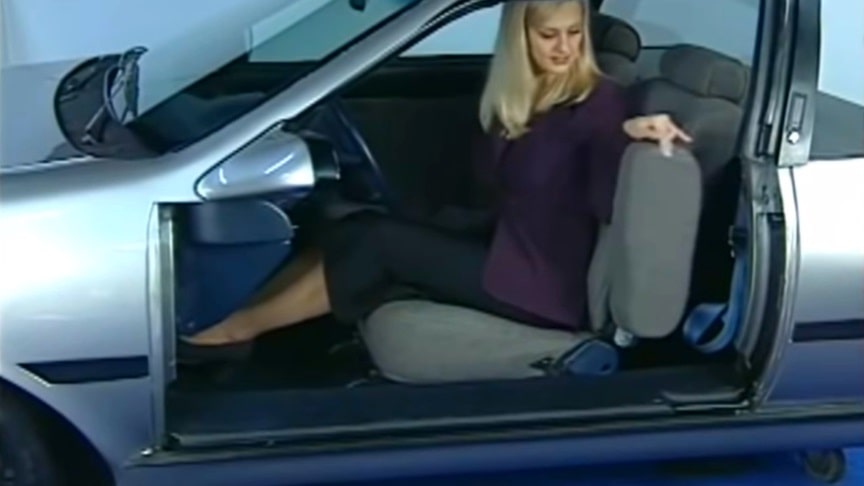 source/image: disappearingcardoor
The positives of this type of door can be negated by existing technology. eg wing doors take less side space when open, and you can get in and out when in a tight parking spot.It's a novel idea. Maybe some luxury novelty car will take it on, but I can't see it becoming mainstream.
Rotary drop doors can be installed in place of a car's standard hinged front doors or — with the removal of the central b-pillar — can be extended to allow entry to both the front and rear compartments.
Advertisement
Both solutions, according to Jatech, provide a significant improvement in the strength, stiffness and lightness of a car's overall body structure.New geometry of inner and outer sills also contributes to overall structure efficiency and weight savings;Passenger doors can be opened and closed safely from driver's seat via window lift type activation.