GeoDomeX is transforming the way you enjoy the outdoors thanks to its futuristic crystalline looks and robust design. Made with premium materials, it shelters from all weather conditions, year-round, including strong winds, rain, and snow.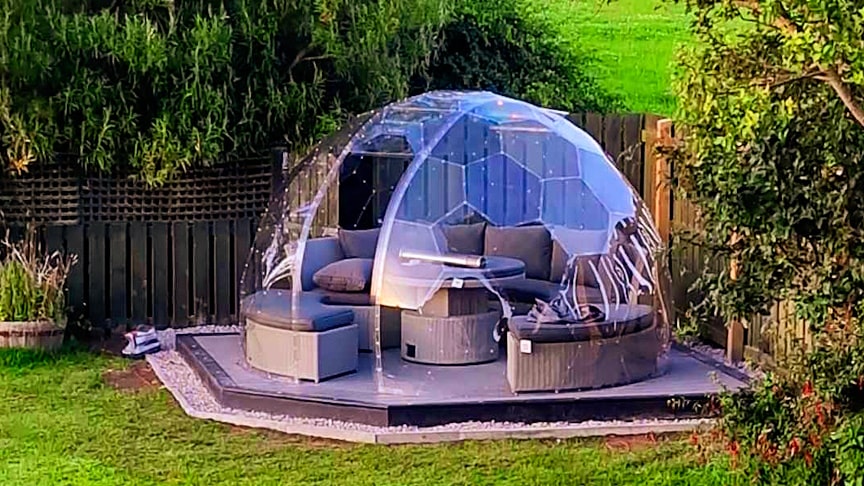 source.image: GeoDomeX
It's a blank canvas allowing you to get creative. Need a new garden office, entertaining space, outdoor seating area, yoga room, tradeshow stand, children's playroom, greenhouse, or just a space to unwind and relax, the possibilities are endless. D.I.Y friendly, everything you need to construct the GeoDomeX is included, and it can be built in a matter of hours by following our simple step-by-step assembly video.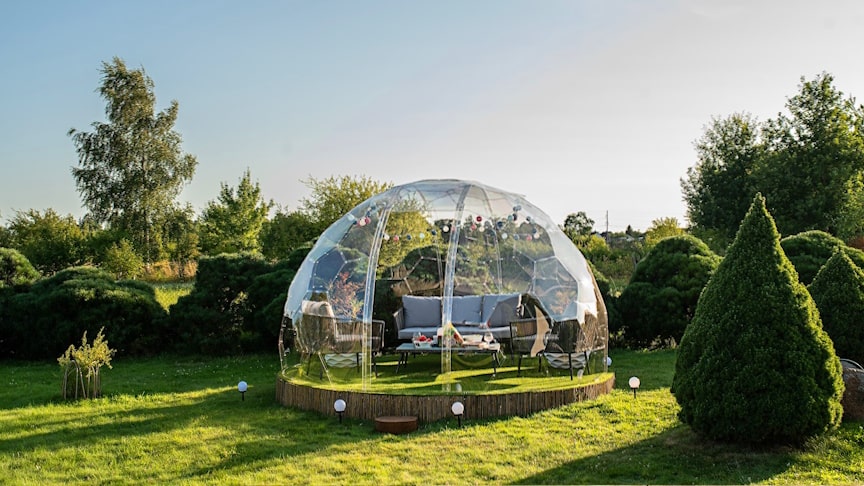 source.image: GeoDomeX
With functional, yet simplistic features, the GeoDomeX will stand the test of time!Transparent polycarbonate panels that are 200x stronger than glass, yet still completely transparent.Enjoy the outdoors with piece of mind as GeoDomeX has a lifespan of over 10 years. UV Protected panels keep it looking bright and new.
Advertisement
Durable and weatherproof. Overlapping panels ensure zero water-penetration from rain and snow, and our angles vents and windows allow for adjustable air ventilation.The sturdy anchoring design resists against extreme wind of up to 100km/h.
Cosy yet spacious.9.6m2 floor area allows for up to 12 people depending on the setup, with 8 people in a seated table arrangement and 12 people with a bean bag layout.Secure mounting points and 'L' shaped brackets strategically placed around the base allow for GeoDomeX to be installed anywhere. A simple connector system allows for easy, D.I.Y friendly assembly, and all the tools needed to build your garden pod are included within the box.