Celebrating 50 years of automotive design, Toyota's Calty Design Research has designed some of the company's most popular vehicles, including recent models of the Camry, Corolla, Supra, Tacoma, and Tundra. But their Baby Lunar Cruiser s a true flight of fancy.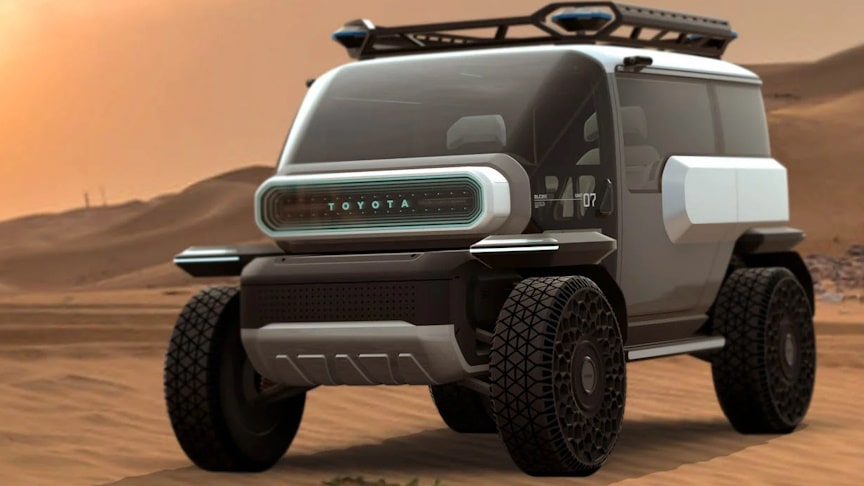 source.image: toyota
Incorporating design elements from the original FJ40 Land Cruiser, it has in-wheel motors, airless tires, joystick controls, and an augmented reality dashboard.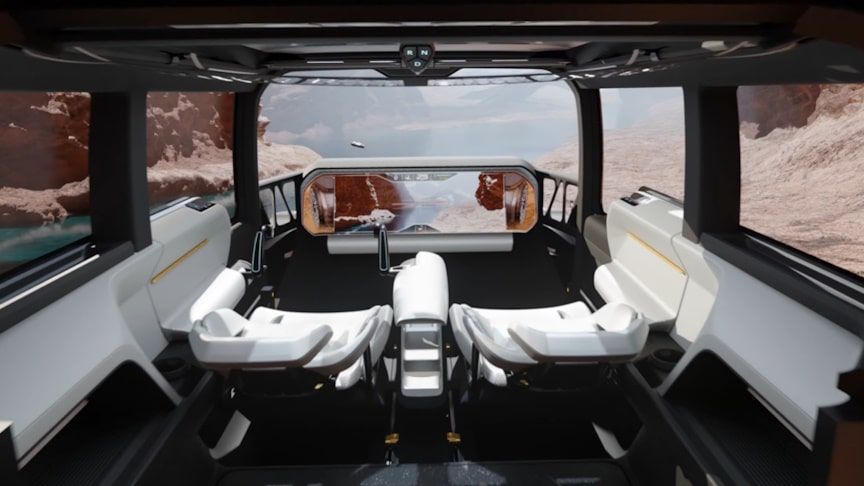 source.image: toyota
The Baby Lunar Cruiser (BLC) blends design cues from the original FJ40 Land Cruiser with the futuristic capabilities of an interplanetary exploration vehicle. BLC draws inspiration from the real Lunar Cruiser being developed by the Japanese Aerospace Exploration Agency (JAXA) and Toyota.
Advertisement
Propelled by in-wheel electric motors and controlled by dual joysticks, the BLC's compact footprint and airless tires give it unparalleled maneuverability. It also boasts exceptional outward visibility thanks to its protruding glass canopy and a panoramic, augmented reality dashboard display.
Heritage cues include a "TOYOTA" script grille up front, complete with a full array of cameras and lidar/radar sensors, and a split tailgate configuration in back. Highly adjustable spaceframe seats and M.O.L.L.E. panels throughout give the interior the flexibility to adapt to any kind of adventure.