The Pitts Special company designations S1 and S2 is a series of light aerobatic biplanes designed by Curtis Pitts. The Pitts biplanes dominated world aerobatic competition in the 1960s and 1970s and, even today, remain potent competition aircraft in the lower categories.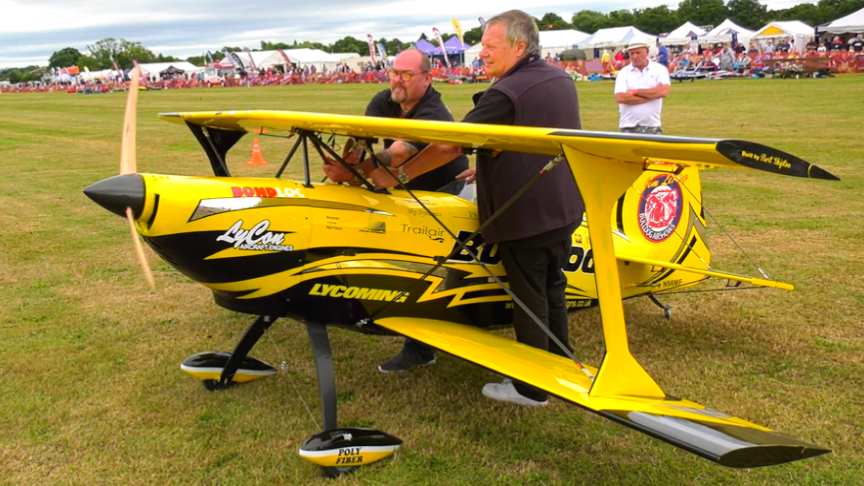 source/image(PrtSc): Essential RC
Here we hava a giant 55% Scale RC Pitts Challenger 2 combined with a ZDZ 250cc petrol engine this kit built model from skipmodeldesigns by Burt Skipton, and flown by Robbie Skipton, can do any aerobatics that an RC pilot would want.
The model has wingspan 3 metres, Length 3.1m and weighs in at 30kg.This model can be flown as a beautiful scale machine, or an all out 3d Aerobatic Model.
Advertisement
Complete air frame with all basic accessories such as carbon fiber main undercarriage, tail-gear assembly and wing-tubes as well as fibreglass control horns and wheel pants.Fuel tank and fuel tubing pre-prepared, fuel dot and breather valve.Wheels, axels and wheel pants.