Powered paragliding, also known as paramotoring or PPG, is a form of ultralight aviation where the pilot wears a back-mounted motor (a paramotor) which provides enough thrust to take off using a paraglider.Lightweight carts or "trikes" (called "quads" if they have four wheels) can also be mounted on powered paragliders for those who prefer not to, or are unable to, foot launch.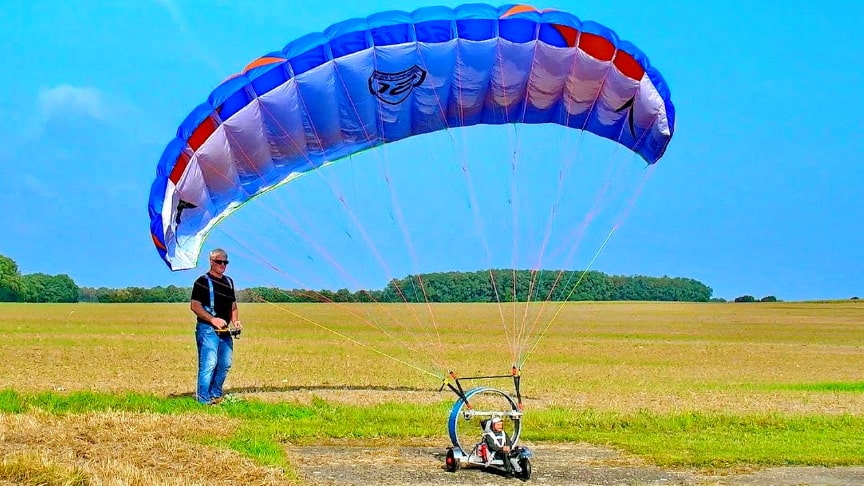 source/image(PrtSc): RC MEDIA WORLD
Here we have a giant rc paraglider with a wingspan of 6.2m which is powered by a Hacker A100-8 / 196 Kv rc engine the battery powering the engine is 10s Lipo battery. The take off weight of the paraglider is 17kg, the pilot flying this paraglider in this video si Frank.
The shield is made of real paraglider cloth manufactured and with a state-of-the-art leash geometry. Thanks to this technology could be omitted on many lines and the air resistance again can be drastically reduced.
Advertisement
The resistance distribution on a paraglider is distributed according to a third on the screen, the pilots and the lines. The STUNT3.0 impresses with an ingenious lift/drag ratio of about 1:8 and impresses both in thermals, on the hillside, with backpack motor or motor trike.