The K-MAX can lift more than its weight–6,000 pounds–and burns just 82 gallons of fuel per hour during lift operations, making it the most efficient lift-to-fuel ratio of any helicopter in its class.The Kaman K-MAX is an American helicopter with intermeshing rotors (synchropter) by Kaman Aircraft. It is optimized for external cargo load operations.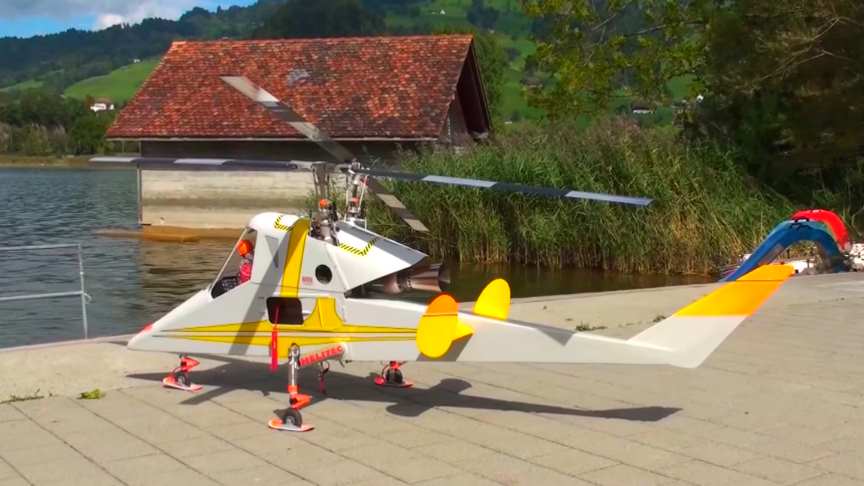 source/image: RCHeliJet
RC Model Show Seewen Switzerland at the Lake Lauerzer.Very nice RC Scale K-max ROTEX Kaman 1200 Turbine Model Helicopter with a flettner Rotor system that made the Tail-rotor superfluous, special Sound/Musik inside the K-max, enjoy it.
The model helicopter of the Kaman K-Max 1200 is an eye-catcher. The audience's attention is certain where this model appears.The KAMAN K-MAX with turbine engine is certainly unique and is equal to the full size in most probably every aspect. The K-MAX is controlled entirely by mechanical mixers.
Advertisement
All parts have been made by myself with full mechanical mixing of both swashplates.Glass fibre / Carbon fibre body with panel lines and full rivet detail completely accurate to pictures from the full size.