The F-16C is a single-engine multirole fighter aircraft originally developed for the United States Air Force (USAF).Designed as an air superiority day fighter, it evolved into a successful all-weather multirole aircraft.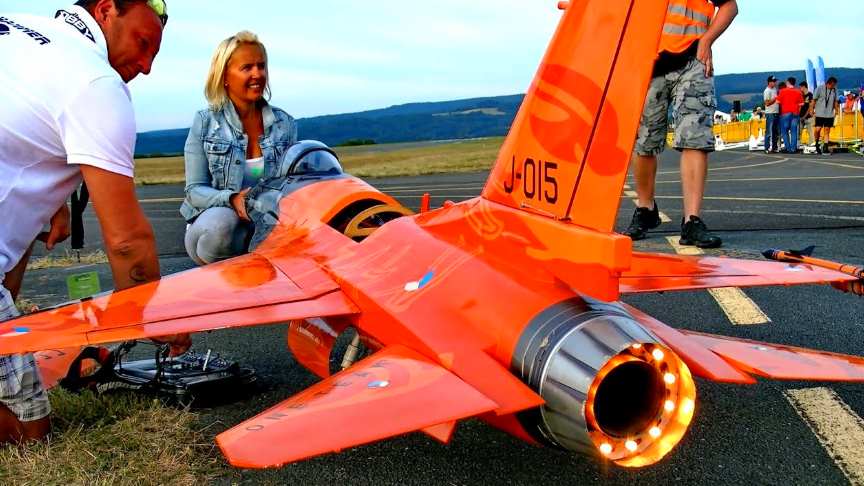 source/image: RC MEDIA WORLD
This amazing remote-controlled scale model looks and flies just like a real F-16 Cobra fighter jet. While its engine doesn't have a real afterburner, it's got a ring of LED lighting out back to simulate flame, and even can make smoke trails. Video by: RC MEDIA WORLD
It is also equipped with strengthened retractable landing gears, that ensure a smoother takeoff and landing experience for all pilots. The landing gear is very close to the original and can conquer any grass airfield.
Advertisement
The plane is extremly light weight with extremly easy flying characteristics.Authentic scale touches include molded-in surface details, a cockpit with pilot figure, plus optional-use simulated external fuel tanks and ordnance.
Model: F-16 Cobra
Pilot: Christian Gschwenter
Engine / Turbine: IQ Hammer
Scale: 1/5.5
Wingspan: ???
Lenght: ???
Take-off weight: ca. 18Kg
Meeting: United-RC-Flights in Bayreuth Germany August 2016