ArmorTruck Prototype by Milen Ivanov, it is based on the 2020 Rezvani Tank which features ballistic armor, EMP protection. The ARMORTRUCK Prototype has a hybrid powertrain that produces no less than 2000 hp.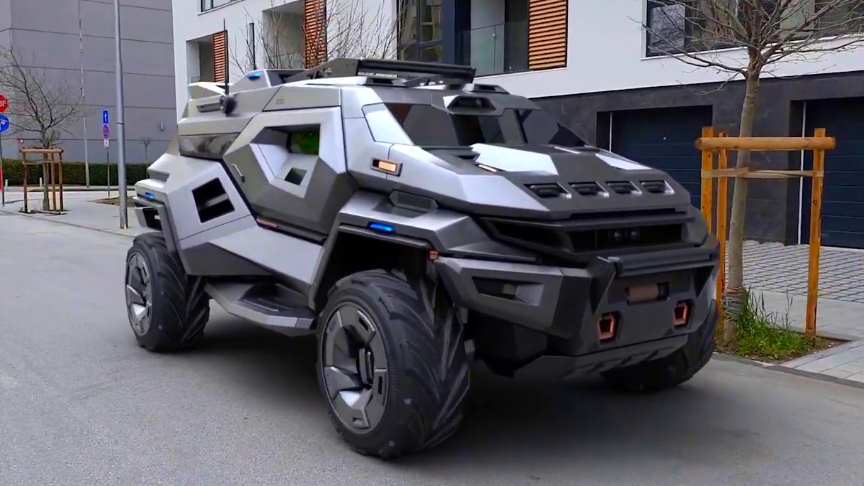 source/image: Concept Vehicles
The Armortruck looks brutal thanks to its bulletproof body that's built from steel, Kevlar, carbon fiber and titanium.It also features gullwing-style doors and tiny side windows hidden beneath inches of bodywork that would likely be armor-plated.
This is a combination of sleek design and brute force capabilities, for the utmost in the transported protection of valuable assets.More specification info soon.
Advertisement
The unconventional style of creating the exterior with very few glass surfaces is complemented by LED lighting and huge off-road tires. The interior is also developed in the style of luxury four-seater GT cars.
It has other prominent features like thermal night vision as well as a roof-mounted oxygen regeneration and filtering system, perfect for use in biochemical warfare or potentially even to protect astronauts on the moon or even another planet.More specification info soon.