XXL 60% SCALE CLIPPED WING CUB – CLOSE FORMATION AEROBATIC DUO.Azza and Sonny are well known for their close formation aerobatics and this was another brilliant flying slot at the Cosford Large Model Association Show featuring their two Bill Hempel Clipped Wing Cubs.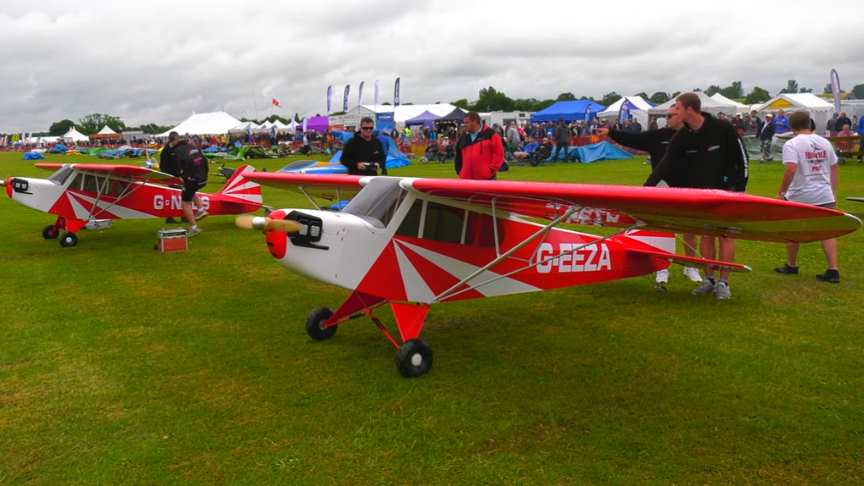 source/image: Essential RC
These radio controlled aircraft have a wing span of 18 feet (216 inches) and are designed for the 3W-275cc engine but Azza and Sonny used the ZDZ 420B4-J. The weight is approximately 94-96 pounds.
While flying the Clipped Wing Cub is smooth, stable, and responsive as the big one. Basic aerobatic maneuvers such as loops, rolls, spins, and snaps are easy. A beautiful model of a truly special airplane!
Advertisement
This is a great aerobatic performing airplane that is capable of almost anything. There is a canister area built into the fuselage for those of you who like a quieter foot print. These beasts are powered by the flat four cylinder ZDZ 530 petrol engines with a lot of power fo all manouvres.///Essential RC