The F-20 Tigershark RC plane is scaled upon the American designed jet fighter aircraft manufactured by the Northrop Corporation.Its development began in 1975.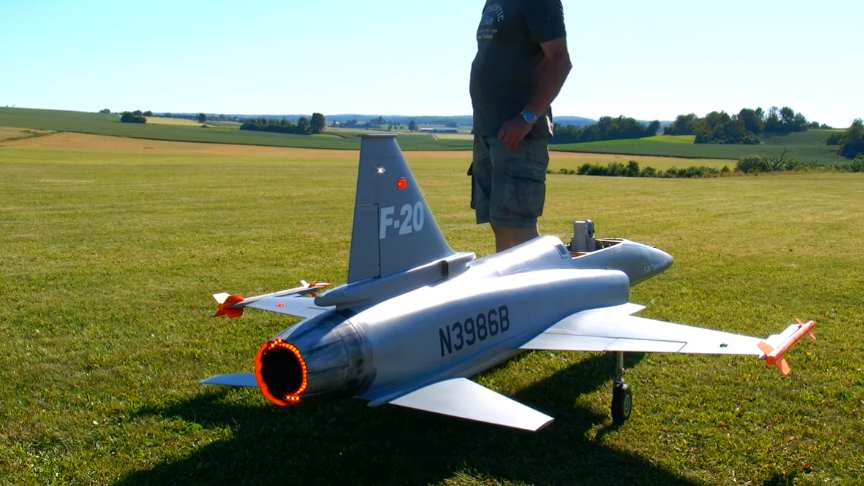 source/image: RC MEDIA WORLD
As a further evolution of the Northrop F-5E Tiger II, receiving a new engine that significantly improves its performance.The F-20 remains one of the most popular aircraft of all time thanks to its extremely aggressive and elegant line.
This Model F-20 is built in full fiber sandwich construction with carbon fiber reinforcements at critical wear points to achieve maximum strength and minimal weight.
Advertisement
The F-20 is designed for for use turbines up to a maximum thrust of 15 kg, the model airplane has a wingspan of 1.7m and a length of 2.88m the take-off weight is approximately 15kg.
Model: F-20 Tigershark
Engine: Turbine
Wingspan: 1.70m
Length: 2.88m
Take-off weight: app. 15Kg
Scale: 1/5
Pilot: Hans-Jürgen Kümmel
Event: RC Airliner Meeting in Germany (Oppingen) June 2019