What happened to the Antarctic Snow Cruser? In 1939 a fifty-five feet long, twenty feet wide monster, weighing 37 tonnes and designed to have a range of over 8000 miles arrived on Antarctica.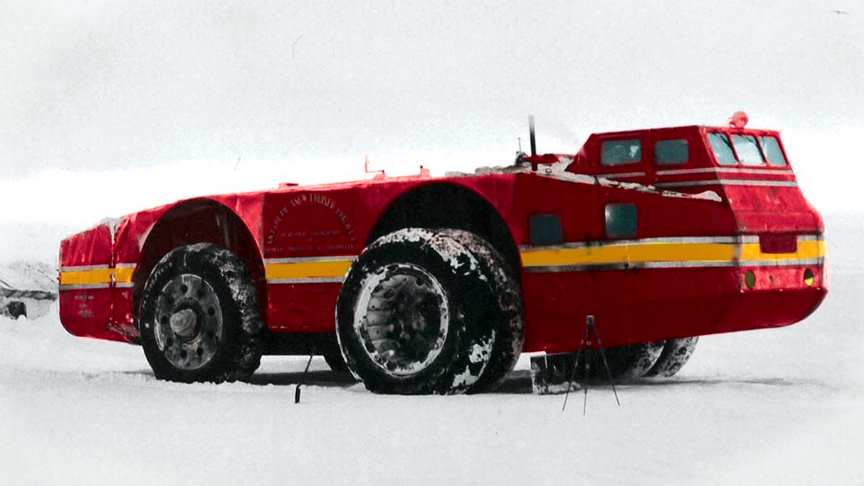 source/image(PrtSc): Calum
Built in the late 1930s for Richard E. Byrd's Third Antarctic Expedition, it was one of the most incredible ventures in engineering history, not just in its size and scale but also her failure as an exploratory vehicle and subsequent disappearance.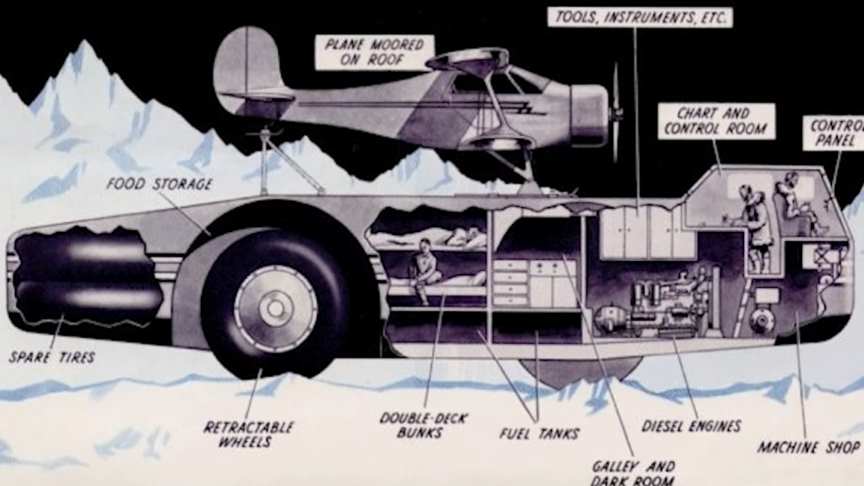 source/image(PrtSc): Calum
The Snow Cruser was powered by two Cummins six-cylinder diesel engines each making 150 horsepower, they provided a combined 300 horsepower they were just generators for the four 75 horsepower electric motors the snow cruser was hybrid electric, his top speed was 48 km/h .
Advertisement
In this video, I look at the background, design and disappearance of the Snow Cruser and ask what happened to this incredible vehicle.video by Calum.
The massive Snow Cruiser generally failed to operate as hoped under the difficult conditions, and was eventually abandoned in Antarctica. Rediscovered under a deep layer of snow in 1958, it later disappeared again due to shifting ice conditions.//Calum