While drones may be the increasingly popular option for hobbyists in search of flight, RC planes offer a level of detail and control that make the hobby both addictive and expensive.Giant Scale Aircraft require larger engines, stronger and more servos, and are over all much more expensive than the average RC airplane.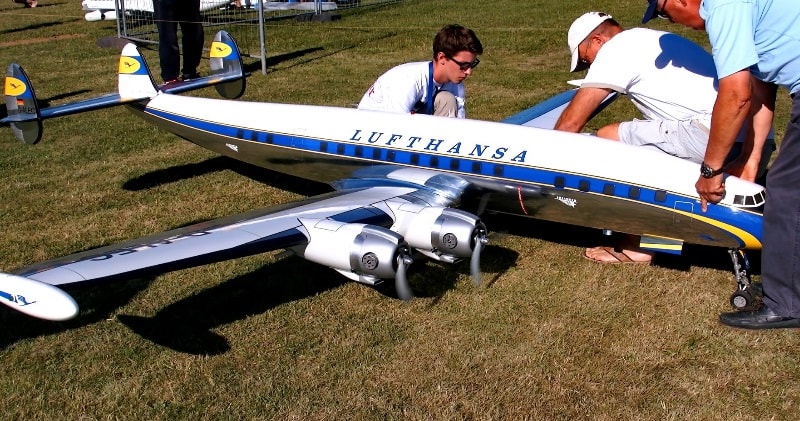 source/image(PrtSc): RC MEDIA WORLD
This is the perfect ready to fly RC plane and is built with a great attention to the detail of its appearance and performance.Wingspann: 3,80m.Length: 3,60m.Many RC pilots build and fly these large scale RC airplanes just because it's awesome to fly a huge airplane!
Reach real speeds of over 70 MPH, and if you are a beginner do not worry. This rare rc airplane comes with four 2-stroke 25cc engines which makes the Lockheed L-1049G more powerful than most of rc airplanes.
Advertisement
The Lockheed L-1049 Super Constellation is an American aircraft, a member of the Lockheed Constellation aircraft line. The L-1049 was Lockheed's response to the successful Douglas DC-6 airliner, first flying in 1950. The aircraft was also produced for both the United States Navy and Air Force as transport and AWACS aircraft.