The Aermacchi MB-339 is a military jet trainer and light attack aircraft designed and manufactured by Italian aviation company Aermacchi.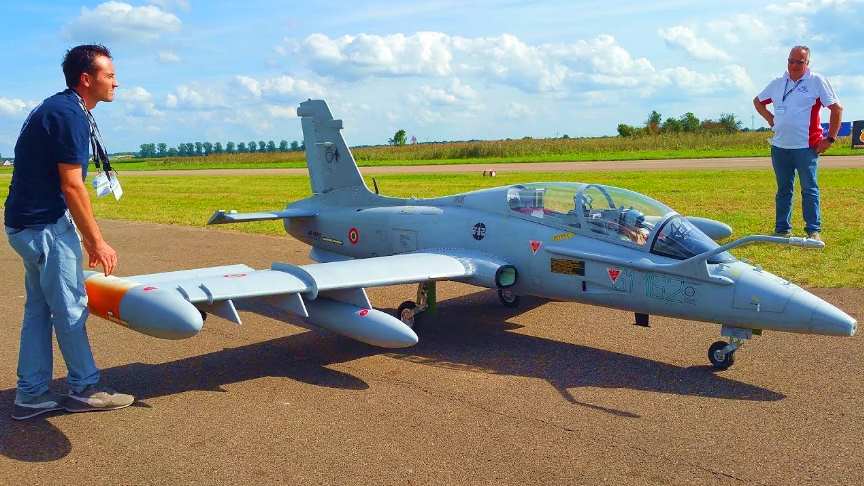 source/image: RCScaleAirplanes
The MB-339 was developed during the 1970s in response to an Italian Air Force requirement that sought a replacement for the service's existing fleet of Aermacchi MB-326. Daniel Socionovi performs great display with his awesome MB339 CD at the JetPower 2019 in Genderkingen / Germany.
This Giant RC Aermacchi MB-339 has a lenght of 4.40m and a wingspan of 4.6m, and is powered by two Jet Italia Athom 270 jet engines, this model also includes LED Navigation lights installed.
Advertisement
Heavy duty electric retract with suspension, beautiful wheels with electric brakes are also installed.The 2l fuel tank system is also installed and plumbed.
Model data:
Span: 4.6 m
Length: 4.4 m
Weight: 67 kg
Turbine: 2x Jet Italia Athom 270