The pre-war Handley Page H.P.42 civil airliner is possibly one of the most beautiful aeroplanes ever to fly.This scale model of the 1930s airliner will take off and fly easily on four low-cost motors with gearboxes.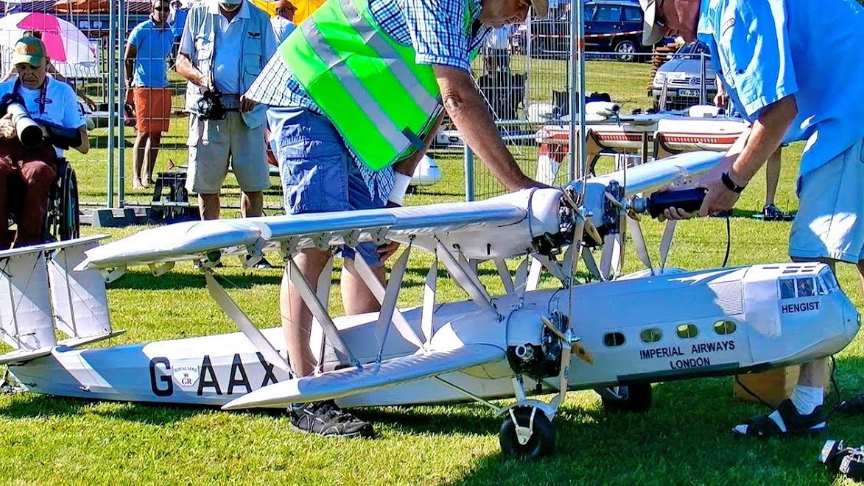 source/image: RC MEDIA WORLD
The model is of conventional wood construction, with additional metalwork needed to fabricate rigging parts and undercarriage. This rc model airplane has a wingspan of 3.96m and a length of 2.80m and wughts aroung 15kg.
The Handley Page H.P.42 four-engined biplane was operated by Imperial Airways between 1931 and 1939, flying to Europe, the Middle East and India.
Advertisement
The H.P.42 being optimised towards greater range at the expense of payload while the H.P.45 had these priorities inverted, allowing the latter to carry more passengers over shorter distances.
Model: Handly Page 42
Engine: ???
Wingspan: 3.96m
Length: 2.80m
Take-off weight: app. 15Kg
Scale: 1/10
Pilot: Joachim Damrath