The pilot and owner of this scale model is Lothar Heinrich and the Blackbird is powered by twin Jet-Cat P200 producing more than 57 pounds of thrust.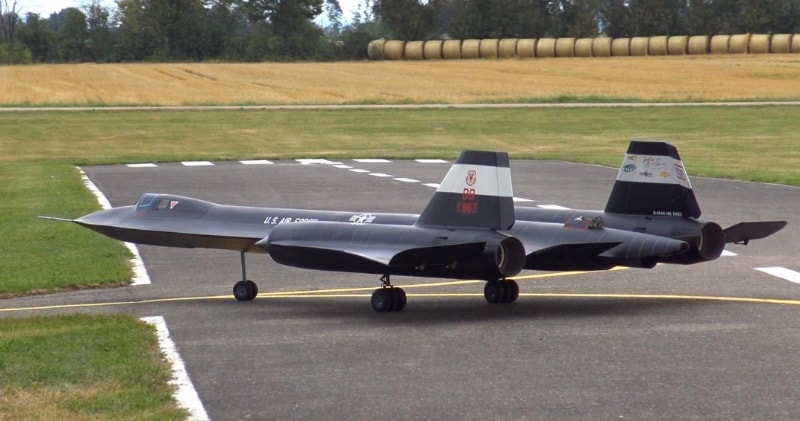 source/image: Markus Nussbaumer
The model has a wing span of 97 inches and is an impressive 177 inches long and weighs in at 77.6 pounds.
Construction is basic balsa and plywood construction with fiberglass cloth and resin finish and this scratch-built SR-71 is one of only two flying Blackbirds approved for flight in the EU.
Advertisement
To duplicate the visual affect of afterburners in the model, a set of high intensity LEDs are located in the exhaust ducting.
Specifications
SR-71 "Blackbird" with Afterburner JetCat-Meeting 2017
Pilot: Lothar Heinrich
scale 1: 7,2
length: 4800 mm
wingspan: 2460 mm
weight: 36,2 kg incl.5 liter Kerosin
turbine: JetCat P-300 RX