Luca Bordin chose the Peterbilt 359 truck to be his RC scaled down masterpiece because it was his favorite truck. At first when he was designing the chassis to match the original,he spent 2000 painful hours! When he finished the trailer, Luca Bordin finally managed to fulfill his dream at the end of 2011./source: musclecarzone.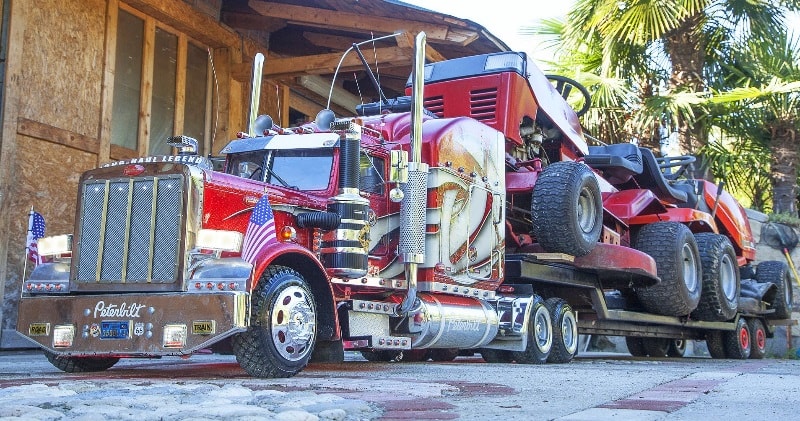 source/image: VirtualMakerLuca
You`ll be amazed at how close to the original this Peterbilt 359 RC is! In this video, we can see Luca`s scaled down version transporting a Lawn Tractor on its trailer! Driving around with the tractor on its trailer without having any difficulties whatsoever. The original Peterbilt 359 was also able of pulling and carrying way above its weight.
To make this truck keep true to form, Luca did one hell of a chassis! Using a fiberglass exterior he made a wooden frame that is being used to brace the electric transmission and the engine! To keep this scaled down version close to the original, Luca Bordin payed very careful attention to details.
Advertisement
We can see the renowned Peterbilt horn, chrome engines and even the Californian license plates! Luca Bordin gave this truck an extremely detailed paintjob that resembles the original perfectly! So, from the detailed paintjob all the way to the wheel wells this Peterbilt 359 RC resembles the original in the best possible way!