A paver walkway can add an attractive touch to your landscape. Interlocking paver base panels make this an easy project. We'll show you how to build it and give you ideas to turn a simple paving stone walkway into a focal point for your outdoors.Start by deciding on a pattern and style.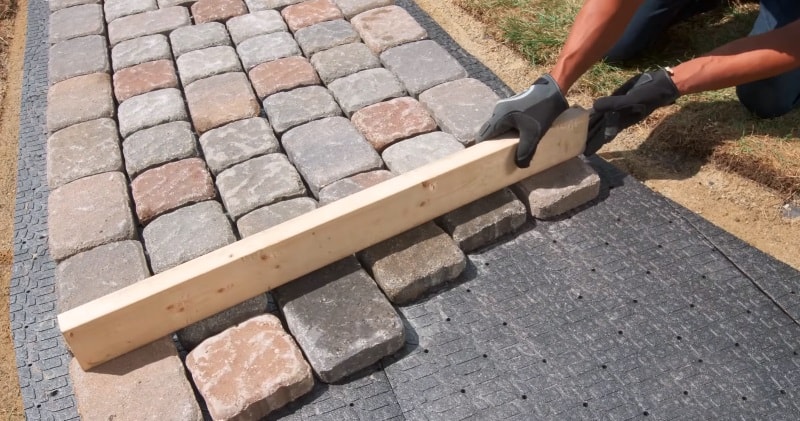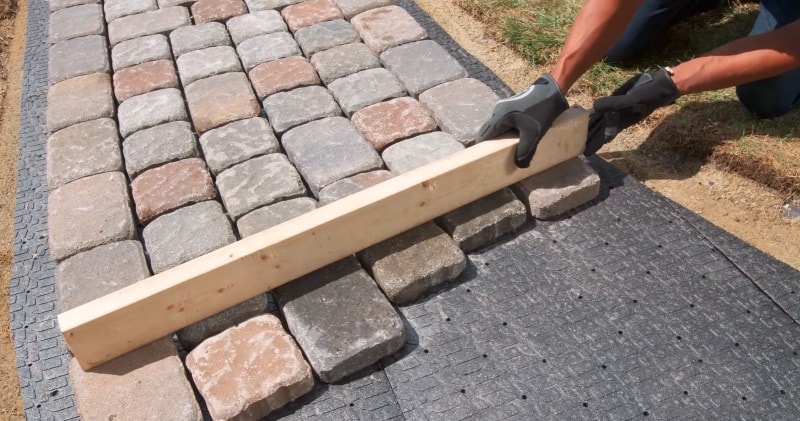 image/text credit: lowes
Traditional, basic patterns include Jack-on-Jack or running bond. Patterns such as herringbone or pinwheel are more advanced and require more cutting.Watch to learn how to plan and install a paver walkway including preparing the base, block patterns and tips and tricks to make sure you get the project right the 1st time.read more(lowes).
If you want a decorative look that's easy to install, consider stamped pavers that look just like stone. Our Wall Blocks, Pavers and Edging Stones Guide can give you more details on paving stones. Read Planning for a Paver Patio or Walkway and learn how to estimate the materials you need for your project.
Advertisement
When it comes to the width of your walkway, 48 inches is comfortable for two people walking side-by-side, but a 36-inch width is standard. A wheelchair needs a pathway that's at least 36 inches wide with a 60-inch-wide turnaround area.Before you buy materials or begin work, check local building codes and your homeowner's association regulations to see if there are any restrictions or requirements you need to follow. A permit may be mandatory in some areas.