All of the weight savings and engine advancements served a singular purpose – creating the fastest, most-efficient Ford GT ever," Pericak said. "Once that was achieved, we reinvested some of those weight savings in truly innovative technology that made the car even faster and more fun to drive."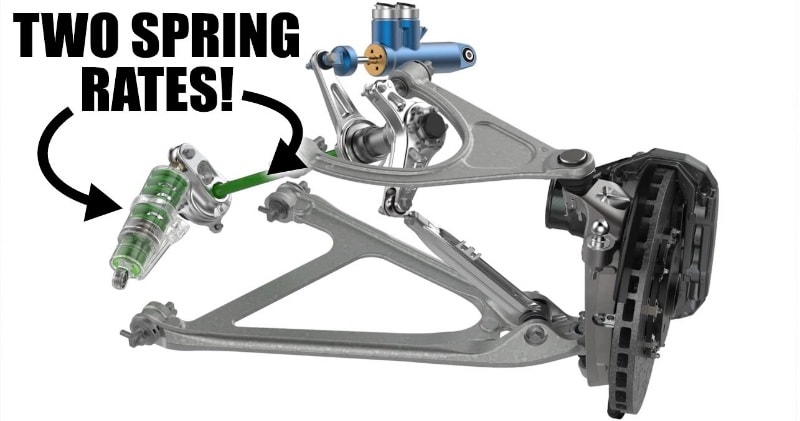 image/text credit:  Engineering Explained 
That includes GT's hydraulic suspension, which changes ride height with a turn of the knob, which adjusts drive modes.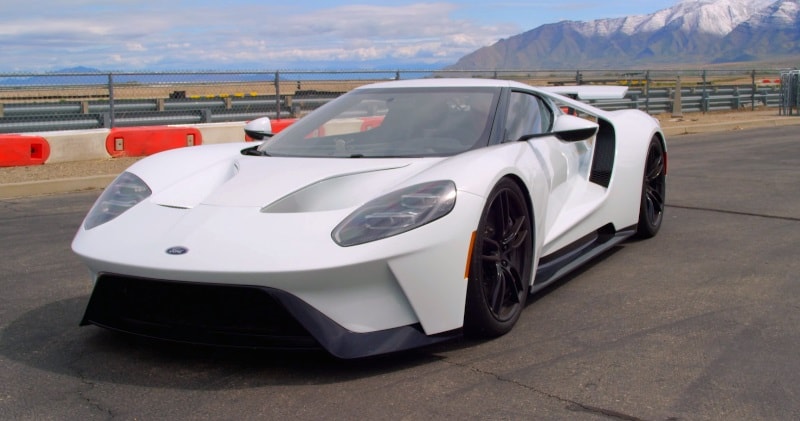 image/text credit:  Engineering Explained 
The suspension lowers the supercar from normal mode into track mode – a 50 millimeter or nearly 2-inch difference the driver can see and feel. Track mode raises the wing and closes the front splitter ducts for optimal downforce for spirited, closed-course driving.
Advertisement
When the GT changes modes from high to low ride height, changes in spring rates, matching damper settings, and active aerodynamics, come together to create two unique cars in one.
Another feature of the hydraulic suspension – front-lift mode – helps GT clear speedbumps and driveways. The driver can raise the front of the car on demand at speeds below 25 mph. The system automatically returns to normal lower ride height when it reaches 25 mph.