Manolo Aguilera is assisted by Isaac Feuerman and Cory Federman at the Schack Art Center in Everett, Washington. Manolo begins by laying out 23 karat gold leaf on an old wooden paddle, and then rolls up some gold for the stem of the goblet.via: Greg Owen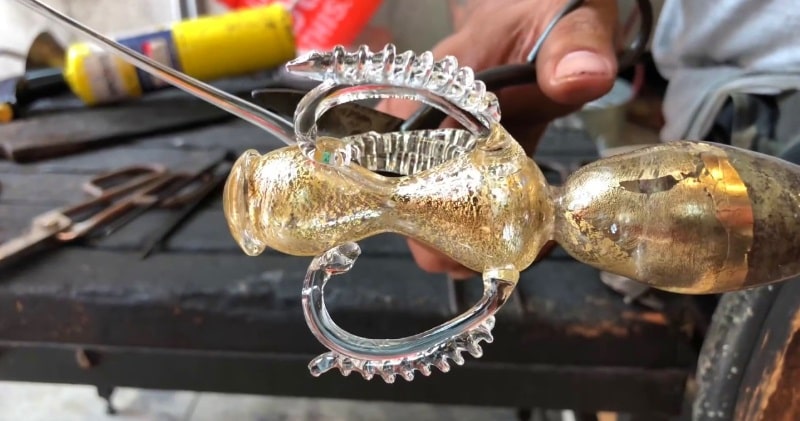 source/image: Greg Owen
He has the team bring him 3 handles, and then adds a bit of frou-frou on each one. He then makes a trumpet foot, and stores it in the Garage with the stem.
Finally, he makes the bowl of the goblet, the part you actually drink out of, and assembles it all together. The finished piece goes in an oven at 950 degrees Fahrenheit, and cools down slowly over night.
Advertisement
You can see the team are quite talented. Manolo works at artist Dale Chihuly's glass studio in Seattle, and studies goblet making in Murano, Italy. He loves his work!