Go-Pods offer a convenient option that's still great fun but far more comfortable! With a generous seating area that converts to a king size, 4" thick memory foam mattress and your cooking facilities inside, it doesn't matter what the weather brings.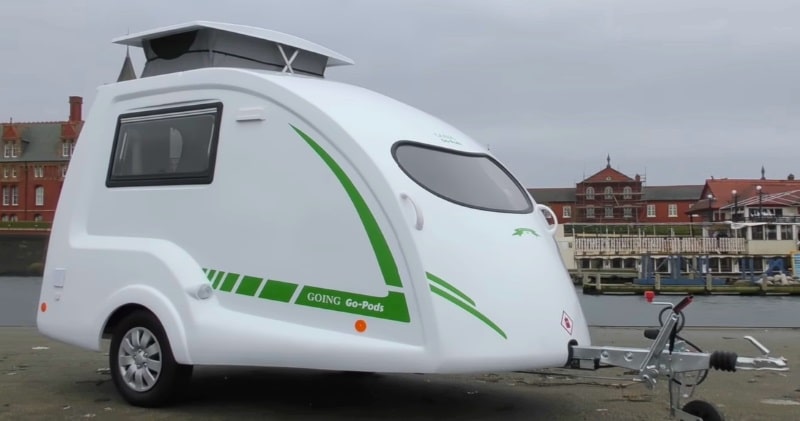 Minimal set up means that even overnight breaks are feasible, just wind down the two rear stabiliser legs & relax. It doesn't matter how windy it gets when setting up or if it's raining when it's time to go home. And with the built in blackout blinds, you'll not be awoken too early either.
Rainy days will happen but it's no problem when you can get cosy in your well insulated Go-Pod with the TV on & a hot drink. Go-Pods provide a solid, full size comfortable bed, (not a lumpy 'rock and roll' type), and the freedom to explore your surroundings at a fraction of the cost.
Advertisement
The Go-Pods anti-snaking design means they're extremely steady & easy to tow, even with small-engined cars. No special driving skills are required & they're easier to manoeuvre when unhitched than larger, heavier caravans.With regular 2 berth caravans costing up to £23,000 or more, the Go-Pods pricing offers great value in comparison.