The Ford Falcon is technically an automobile designed and manufactured by automotive giant Ford from 1960 to 1970 in three generations. This '63 Ford Falcon is the product of hardwork, fantastic imagination, advanced craftsmanship and ingenuity in engineering.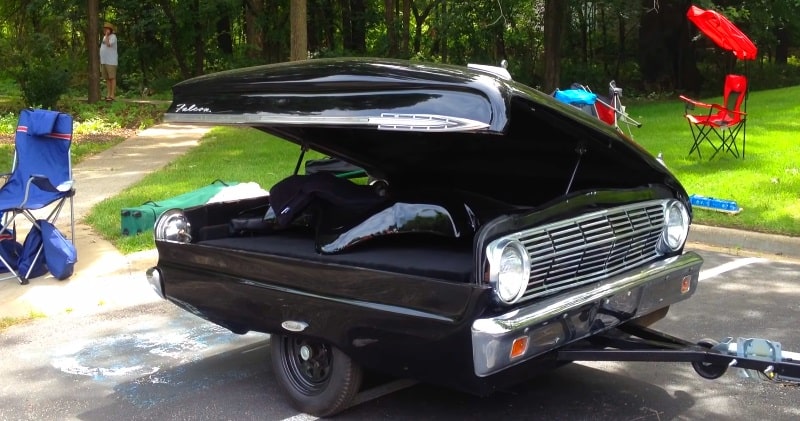 source/image: tims63falcon
The car has a 302 fuel injected motor with a AOD transmission. The car was built with the following modifications:Four electric windows, 4″ stretch, 302 EFI motor, AOD transmission, Electric actuators that operate everything./source
The cover just sits on the car. I had plans to build a fastener, but never did do that. I trailer this car everywhere and set it up at shows, The roof does go back and fits into the rear area and the trunk closes. Then the cover can be removed from the trailer.
Advertisement
The rear seat folds down forward to allow the roof into the back area, and air shocks. Other features include: a full frame built in place with additional torque box metal added under the car and all the controls are in the console. Even the clam opening trailer (opens from the passenger side) is controlled from the drivers seat.source