The aircraft is made of composite constriction with all the parts made in the "moulds".Standard fibreglass and resin (Carbon fibre can be used, as a customer request) is used throughout, being of aerospace quality sourced from Germany.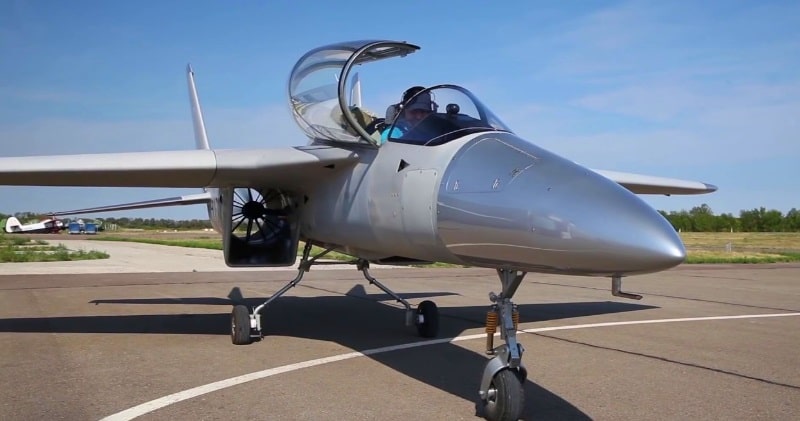 source/image: Ben Kolotilin
Skins with ribs and bulkheads are utilised in a fairly traditional composite build up for sophisticated high performance experimental aircraft.PJ-II "Dreamer" design around LS6 GM V-8 400hp automotive piston engine which has been converted for aircraft use.
Because this is automotive engine, automotive premium or aviation LL100 fuel can be used The "Ducted Fan" propulsion system makes this aircraft look and fly like a jet airplane. It's no P-factor and torque to deal with as experienced in standard propeller driven airplanes.
Advertisement
Long-time efforts of co-thinkers are embodied in this model of aircraft, which is unrivalled throughout the world, as it is the first-ever manufactured operational "replica" of a two-seat jet fighter aircraft with Ducted Fan propulsion system./read more: (flightlineweekly)