A cartoon come-to-life, this custom bus is what every kid-at-heart dreams of.It was made to resemble a Volkswagen, but the creator actually only used front and rear suspension parts from a 1965 Type 2 bus, while the rest was made out of steel. Take a look!
source/image: MyClassicCarTV
This whimsical build was created by Ron Berry, a retired resident of Salt Lake City, Utah.To get inside, the bus has a unique side-opening hatch that peels away the front end.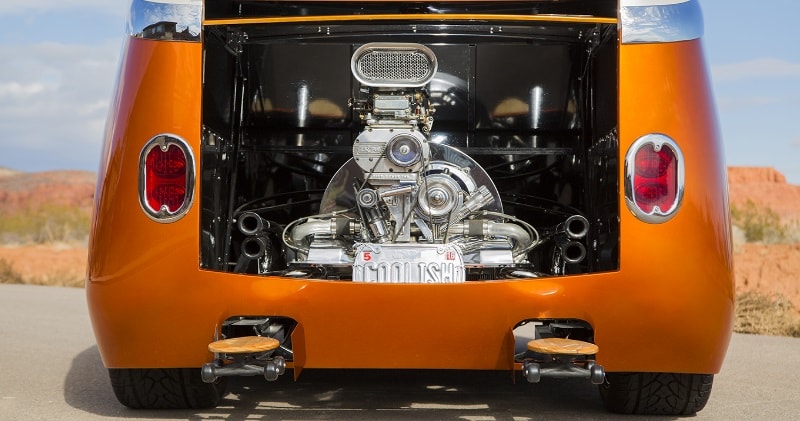 source/image: MyClassicCarTV
It's equipped with 23 windows, huge 24-inch chrome wheels, and a license plate that reads "COOLISH".The bus sports an air-cooled, flat-four engine with a supercharger that can get about 200 hp.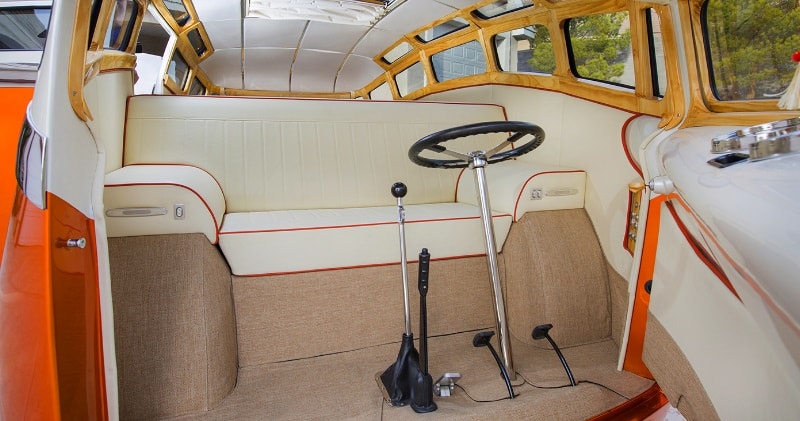 source/image: MyClassicCarTV
He hand-built the entire thing from steel, and with help from local Utah company SKJ Customs, the molding and trim were constructed of fiber glass, and then chrome plated. The wheelie bars, side windows, and sunroof are all motorized.
Advertisement
The front hinges open like a BMW Isetta, but Berry stated that he only went to that design when he saw that a regular front side door just would not fit or look right with the wheels and the 72-inch wheel base.
The 2275cc engine uses a mild 7 to 1 compression and a 12-pound blower to produce 209 horses on the dyno.Turns out that after Landy left drag racing, he was working on racing VW's and joined with B&M to create the engine set up. Berry isn't sure how many engines still exist, but understands they are quite rare.