Most people hire a professional to install a split system air conditioner. However, if you have some experience with plumbing and electrical work, you can install the unit on your own. Each split system or ductless air conditioner is unique to its manufacturer, but this article explains the general instructions for installing a split system air conditioner.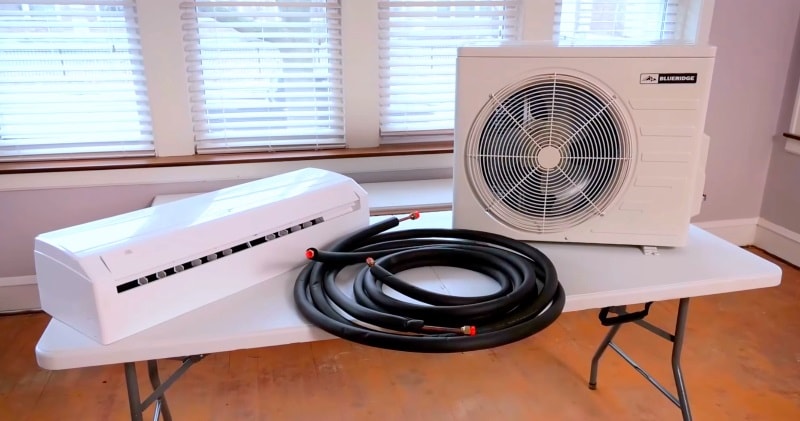 source/image: alpinehomeair
Learn how to install your own ductless mini-split air conditioner & heating system in just 9 minutes! The easiest, most affordable way to add cooling (or heating) to any room. You can DIY, and we are here to help you with installation and pro startup.
The primary feature of these air conditioning appliances can be found right in the name. Ductless mini split air conditioners don't require the use of ductwork to operate. This gives you the freedom to install them anywhere in your home. You get to control which rooms will be air conditioned and can adjust the temperature in each one. Ductless mini split AC systems are quite a bit more versatile than central air systems.
Advertisement
If there's an empty room in your home, it doesn't need to receive air conditioning. On top of that, anybody who does occupy a room with one of these appliances can adjust the temperature as they see fit. In the end, there's no need to waste energy on AC where it isn't needed and everybody can change their environment to suit them.