Off-grid camping is here & GoSun is leading the way. That is why our team here at GoSun has decided to partner with Camp 365 to launch the first of its class "GoSun Camp 365." A one of a kind off-grid trailer on wheels, completely integrated with GoSun products.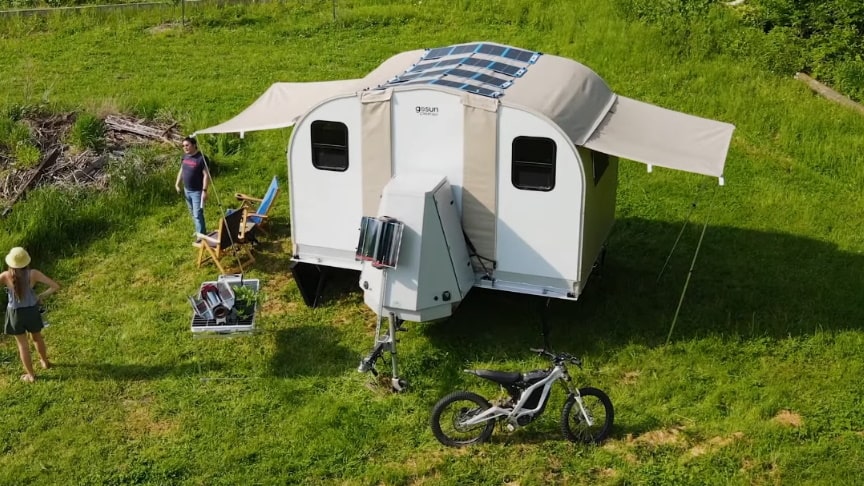 Our innovative design allows you to go further than traditional campers & RV's. Featuring GoSun cooking, cooling, and power producing products all encapsulated within a sleek, rugged, weather-sealed outer shell. The GoSun Camp 365 is guaranteed to add to your overall camping experience.
Plenty of room for the whole family. Inflatable beds allow for several configurations.Plenty of room to Invite the neighbors over, comfortably fits six adults.The all aluminum frame provides durability while weighing less than 1,800 lbs. Superb aerodynamics mean less drag and much better gas mileage.
Advertisement
Durable, marine grade fabric insulates the indoor cabin from chilly temperatures or blistering heat. Terrain leveling system allows the GoSun Camp365 to be deployed in sand, dirt, mud and snow. At a max height of 7′ 6″ with close to 700 cubic feet, the space is entirely customizable to fit any adventure.