When the first hovercraft debuted in the summer 1959, it stunned the world as it appeared to almost magically float over any surface. It was a new kind of machine that could travel almost anywhere, on land, water, or just about any other surface.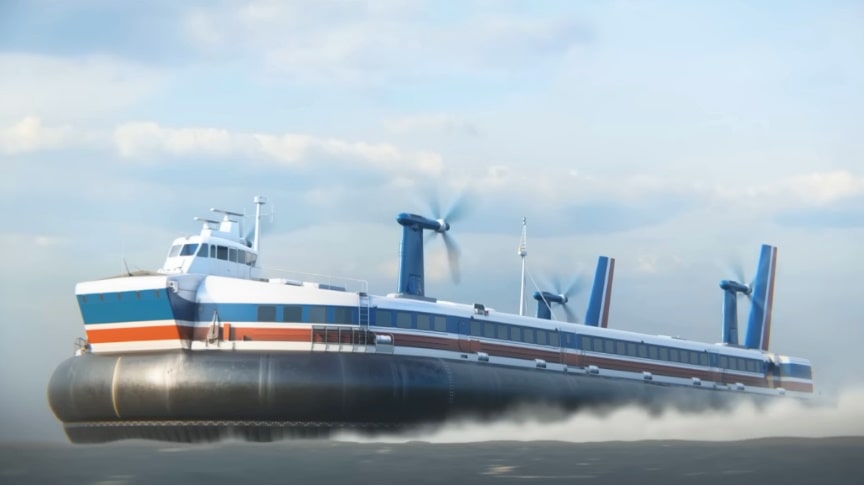 source/image(PrtSC): Mustard
The first prototype hovercraft, designed by British engineer Christopher Cockerell, was a mere demonstrator for the technology, but in just a few short years hovercraft would go from being a curiosity to promising to herald in a new transport revolution. Britain, the United States, and France poured millions into hovercraft development, both for civilian and military purposes. Watch the video by Mustard:
The British would quickly emerge as leaders in hovercraft development and adoption.Small scale hovercraft transport services began popping up throughout the country only two years after the hovercraft first made its debut.The pinnacle of British hovercraft design was the enormous SR.N4. The largest version was capable of transporting sixty cars and as many passengers as a Boeing 747 jumbo jet at speeds of up to 130 km/hr.
Advertisement
By the end of the 1970s, these iconic hovercraft carried nearly a third of all passenger traffic on the English Channel, playing an important role in connecting Britain to Continental Europe.But 50 years after they were introduced, giant hovercraft have all but disappeared. The transport revolution that was once promised, never arrived.//Mustard