The Greyp G-12 is designed from the ground up to combine the best of both worlds — motorcycles and bicycles. It is a bicycle when you want it, or a motorcycle when you need it.Greyp Bikes electronics and hardware wizards have spent countless hours developing a unique user experience, yet unseen in the e-bike industry.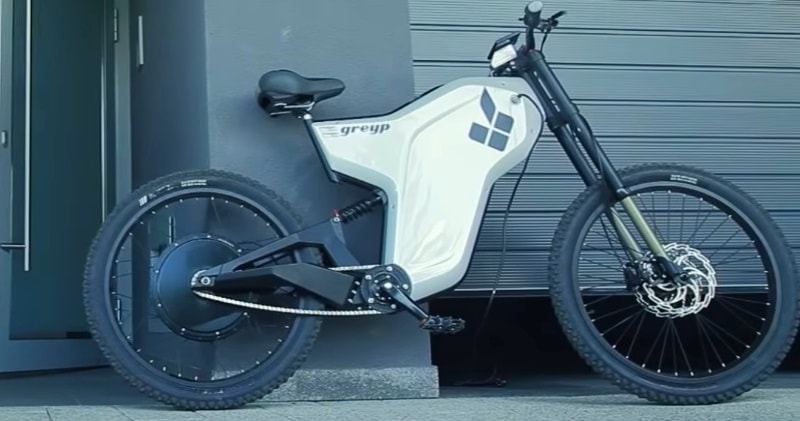 source/image: Greyp Bikes
The Greyp G12 can do 40mph unassisted and get an astonishing 130km on a single charge.The 1.3 kWh battery cells pictured above push the bike's total weight to nearly 110 pounds.
Recharging from nothing takes just 80 minutes with a standard 220V outlet, after which you'll be able to unlock the bike with its built-in fingerprint scanner.
Advertisement
If you want to only pedal, you use the pedals and if you want the electric motor to assist your pedaling, you use the throttle while pedaling, and finally you can stop pedaling and only use the throttle."
Specifications
Power: 12 kW
Battery capacity: 1,3 kWh
Speed: 65 km/h
Range: up to 120 km
Full re-charge: 80 min.