I've always been a fan of the Gumpert Apollo since the first time I saw it on the cover of the Italian edition of Evo Magazine back in 2007. The production of the car started in 2005 and ended in August 2013 when Gumpert filed for bankruptcy.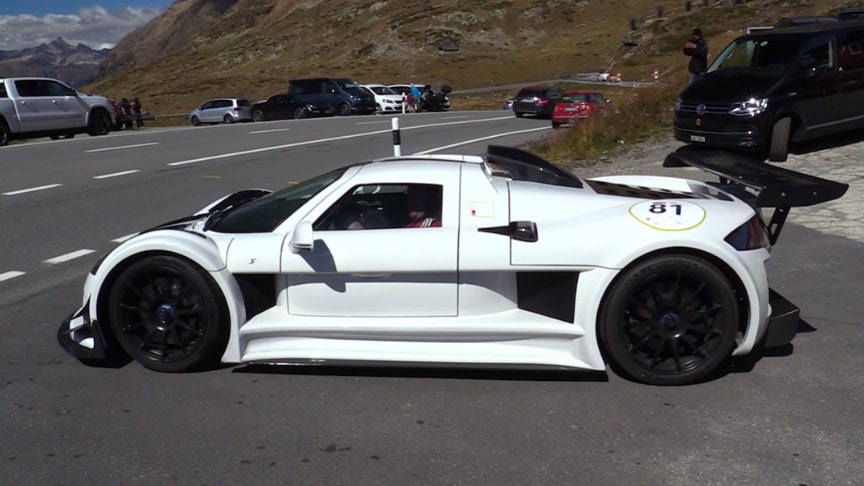 source/image: 19Bozzy92
The car was designed as a mid-engine, rear wheel drive street-legal two-seater weighing only 1,100-1,200 kg. It's powered by a 4.2-litre twin-turbocharged version of the Audi V8 engine of those years which at first produced 650hp. The gearbox is a 6-speed sequential manual and the exhaust was located in the center.
In 2007 the 'Sport' version was introduced adding a huge rear wing, a pneumatic jack for lifting the car and a 750 hp version of the V8 engine. In 2010 the Apollo underwent a slight facelift at the front and rear. The air intakes were enlarged, the wheel arches changed and LED daytime running lights added. The most noticeable change at the rear was the quad exhaust.
Advertisement
Watch this Apollo S in action on the beautiful Bernina Pass doing some demo runs during the 2022 Bernina Gran Turismo, an event born in 2014 with the aim of keep the memory of the legendary Bernina hillclimb race of 1929 and 1930 alive. It's held on the beautiful Bernina Pass in Switzerland, on a section of the original route specifically closed to traffic, with the hilclimb course starting from La Rösa (1,871 m above sea level) and ending up on the actual Bernina Pass (2,328 m) after a total of 5.9 km.