This VLD is equipped with a Harley Davison sidecar and a Stewart speedo. The sidecar has a break which is connected to the break of the motorcycle. Motorcycle and sidecar form a perfect and elegant unit.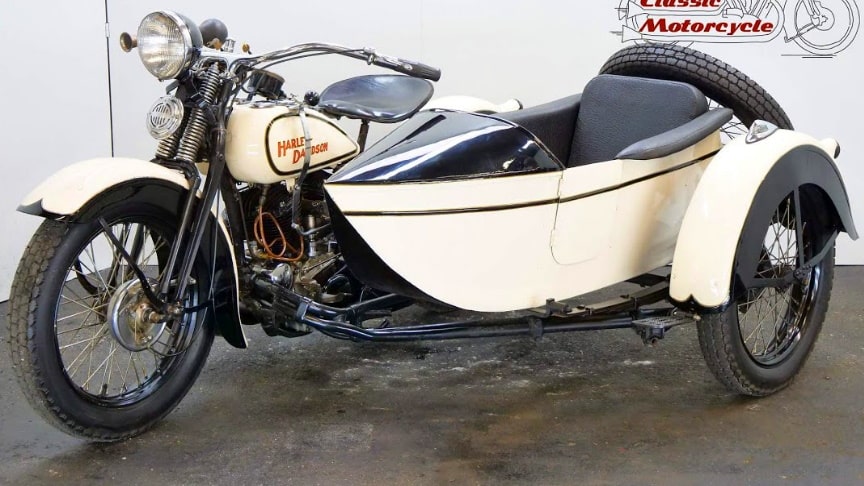 source/image: classic-motorcycle.com
The VLD was HD's top of the line twin, with low-expansion aluminum alloy pistons, a Y-shaped intake manifold and 5:1 compression. The engine made 36hp at 4.500rpm, and top speed was probably about 144kmh.
Like most bikes in 1934, the VLD had no rear springing and a 6-volt electrical system. Bumps on the road were softened by Harley's patented "Ful-Floteing" seat spring.
Advertisement
Shifting was via a 3-speed hand shift through a rocker foot-clutch that could be locked in place. A rider could bring a properly set up Harley Flathead to a stop, engage the clutch, put down both feet and fold his arms.
Specifications:
Year: 1934
Displacement: 1212 cc
Cylinder: 2 / V-twin
Engine type: 4-stroke / sv
Bore / Stroke: 86.36 x 101.60 mm
Power: 36hp @ 4.500 rpm
Weight: 239 kg
Top Speed: 144 km/h