Bob Maddox riding his one of a kind super twin engine 200 pound thrust jet bike Harley Dragon bike, This was the first test run on the Harley Sport Jet. Which was inspired by Harley-Davidson motorcycles. This thing goes crazy-fast!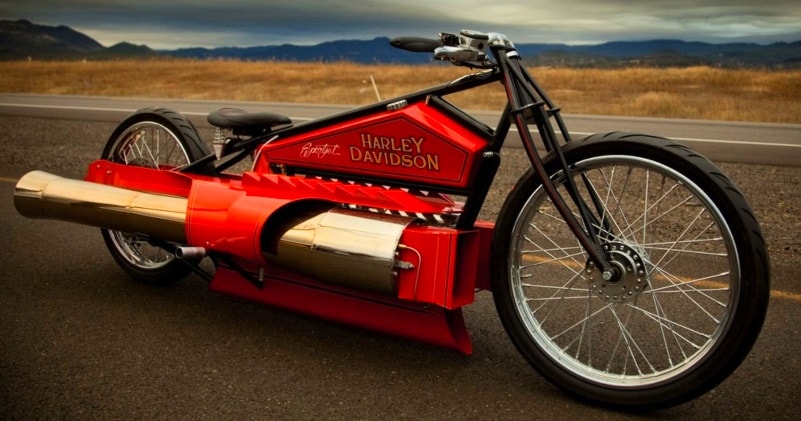 source/image(PrtSc): Robert Maddox
Based on a 1929 Harley Davison track racer design, the bike is apparently the only one in the world to be given such config.Custom created by jet engine fan Bob Maddox as an exclusive model for a wealthy customer, the intention was to build a two-wheeler that could exceed 200mph.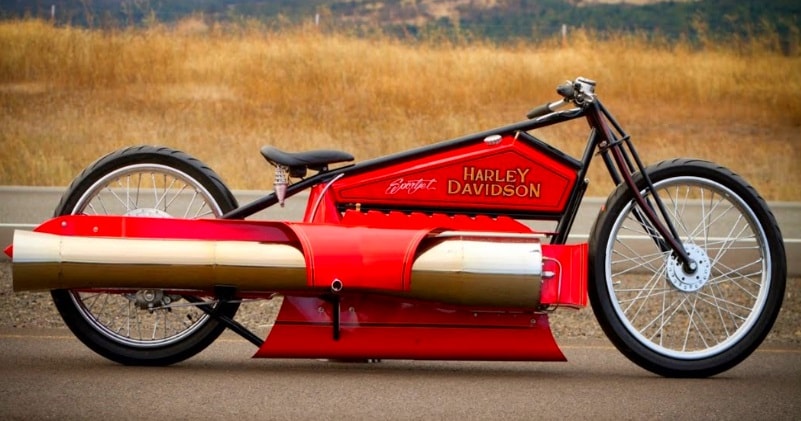 source/image(PrtSc): Robert Maddox
The Harley Davidson SportJet can complete the sprint to 60mph in just five seconds. Aside from the tires, rims and brakes, Mr Maddox fabricated the entire bike – including the jet engines – in his shop in Medford, Oregon.
Advertisement
Pulse jets run on virtually any fuel – Maddox tested out the latest bike with regular 87 octane gasoline – and they're so loud that they'll blow your eardrums if you aren't careful.
A pulsejet engine is a type of jet engine in which combustion occurs in pulses.A pulsejet engine can be made with few[ or no moving parts, and is capable of running statically it does not need to have air forced into its inlet typically by forward motion.