The British Transport Aircraft Requirements Committee, or TARC, issued a design study 'Outline Requirement' in 1969 for a short-haul aircraft to be developed by a British aviation company. The brief was for a 100-seat airliner with a minimum range of 450 miles or 725 km. That would be range enough for flights like Glasgow to London or from London to cities like Dublin, Paris and Brussels, but not for cities like Rome and Berlin. So, short-range indeed.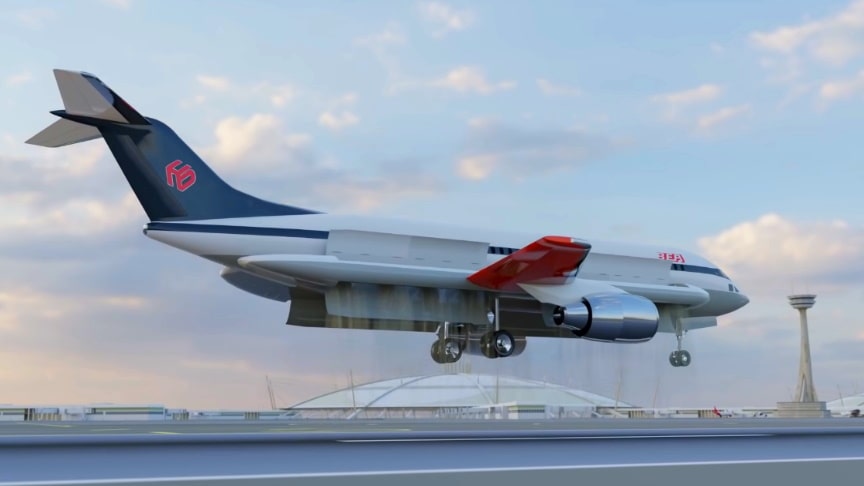 source/image(PrtSc): Found And Explained
The Hawker Siddeley threw their hat into the ring with jetliner called the HS.141 that had a radical new feature – it could take off vertically!A central and unique facet of the 'Outline Requirement' issued by TARC in 1969 was that the aircraft had to be an S/VTOL airliner.video by: Found And Explained
The HS.141 design had the following design characteristics: it was to be an all-metal construction with a T-tail and low-mounted swept wing with a quarter-chord sweep-back set at 28 degrees. It would be 29 feet and 10 inches or 9.09 metres in height and 120 feet or 36.63 metres in length.By comparison, that length would have made the HS.141 about 44% of the length of the contemporary Boeing 737 and Airbus A320 models.
Advertisement
Its wingspan was 75 feet or 22.86 metres, with a wing area of 1,060 square feet or 98 square metres. Its empty weight would be 110,300 pounds or just over 50,000 kilograms and 134,200 pounds or 60,872 kilograms and maximum take-off weight. Inside, the plane was conventional, with a passenger cabin with rows of five or six seats each. It was slated to have a capacity of 102 to 119 passengers, depending on seat configuration./via:Found And Explained