The TrailerCaddy Powered Trailer Mover is engineered for moving king pin covered and equipment trailers, as well as campers up to 20,000 lbs.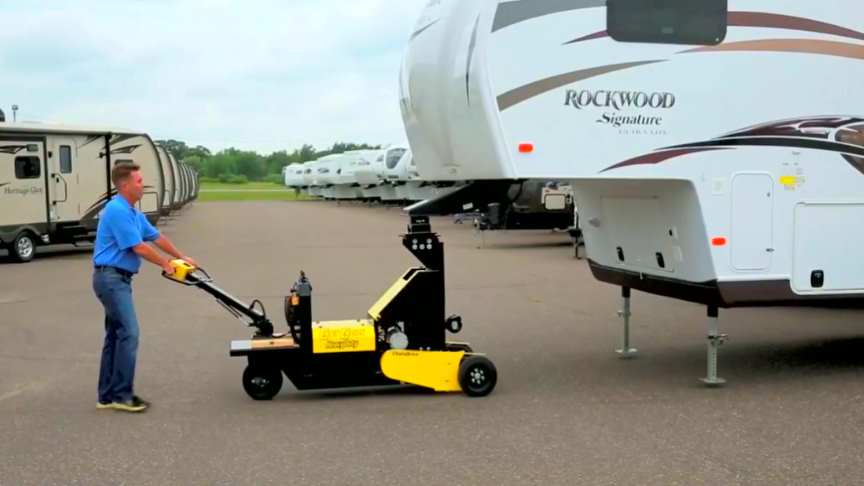 source/image: DJ Products, Inc.
The Power Trailer Pusher has an optional 3000 lbs hydraulic lift kit designed to lift up king pin, ball, or pintle hitch type of trailer connections.
The most common environment requiring a TrailerCaddy Trailer Puller are RV and camper dealerships, military bases, and vehicle maintenance locations at government repairs centers.
Advertisement
Use the Powered Trailer Mover where constant movement of king pin wheeled equipment in areas typically too confined for conventional fork trucks or large tow vehicles. The Power Trailer Pusher Puller has the power, size, and price tag to make it a more effective and affordable alternative or risking a possible injury from employees strong-arming the equipment. 36 volt 3 Battery System.Works Great In Gravel, Snow, Ice, Grass.0-3 MPH Forward/Backward.Charger works with 120/220 AC Outlets.