The Highland 60 offroad camper is for those who want to backcountry explore while bringing along the comforts of an all-season interior bedroom. The Highland 60 comes with a queen size mattress, heating and ventilation systems, and 70 cubic feet of storage.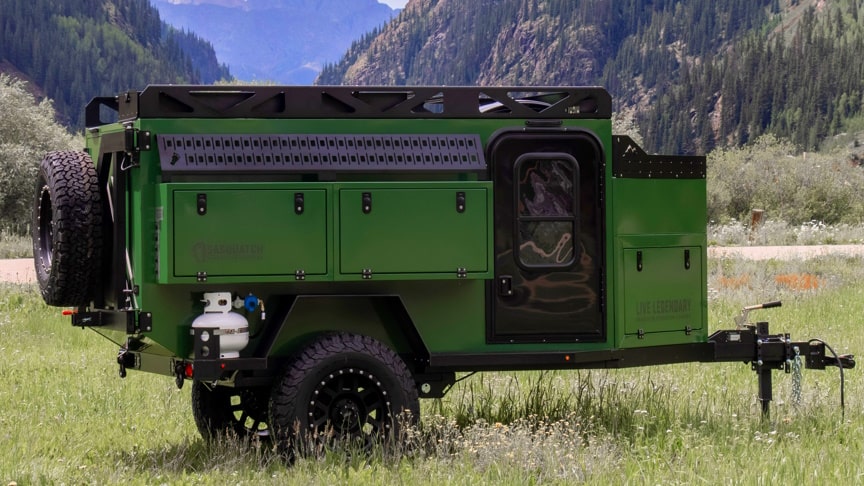 source/image: Sasquatch Expedition Campers
It's the perfect combination of rugged and luxury for those who believe neither should be compromised in the great outdoors. When bringing along a crew of family or friends, installation of a roof-top tent doubles its sleeping capacity.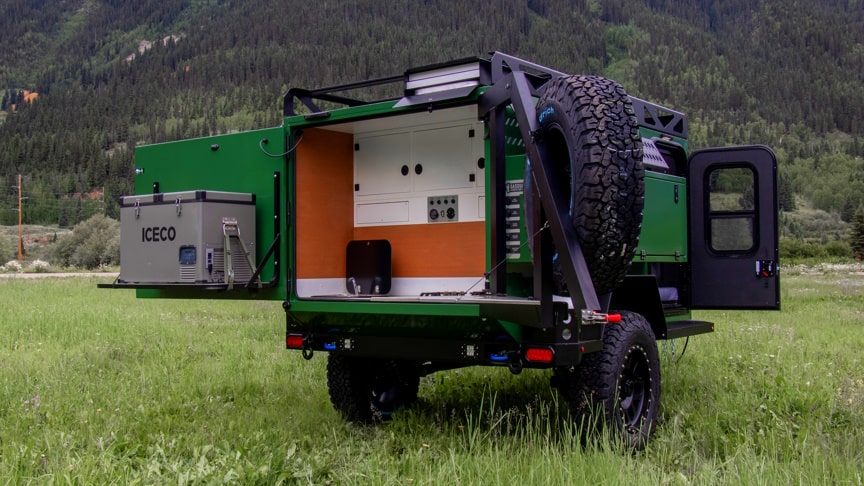 source/image: Sasquatch Expedition Campers
Built for comfort. A 60″ wide cabin giving you industry-leading storage and a queen mattress.The Highland Series is for those who want to explore the deep backcountry while also experiencing the comforts of an all-season bedroom sanctuary.
Advertisement
The two models offer differences in width, with options of a 60″ cab with Queen mattress or a narrower 48″ wide cab designed for narrow trails. All models come with a full kitchen, on-demand water heater, exterior shower, interior and exterior storage compartments, and our in-house premium suspension system.
The cupboards and cargo bins inside and outside the trailer provide a total of 70 cubic feet of space for your belongings. Driver and passenger doors, each with a screen and window that opens.Optional adjustable sidebox shelving.Four custom made aluminum side boxes with independently controlled LED lighting, weatherstripping and sealed compression latches.Independently controlled LEDs above each entrance door and kitchen door.LED flood lights installed in rear bumper that will flood your campsite or turn on low in reverse.