The CFM RISE engine will revolutionize aviation with more efficient and quieter flights.GE Aviation and Safran have launched a bold technology development program targeting more than 20 percent lower fuel consumption and CO2 emissions compared to today's engines.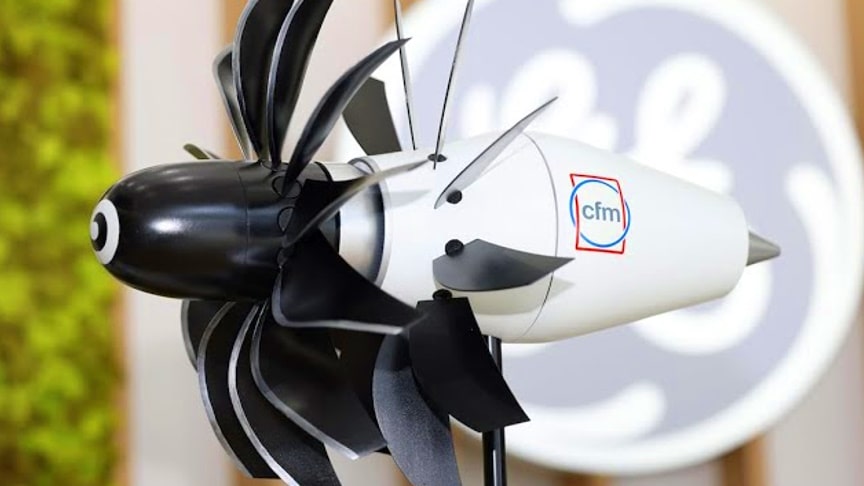 source/image: GE Aerospace
An open fan could achieve a bypass ratio above 70:1. And this translates to a 20% reduction in fuel and emissions compared with the most advanced engines flying today. Hybrid electric propulsion and sustainable aviation fuel could lead to even deeper emissions cuts.
The new engine will be developed as part of a suite of disruptive technologies under CFM's newly unveiled Revolutionary Innovation for Sustainable Engines (RISE) program.An open fan architecture enables a much higher bypass ratio and, as a result, delivers much higher propulsive efficiency.
Advertisement
The innovative open fan design of the CFM RISE* demonstrator now has a 3D printed model, thanks to engineer and 3D printing enthusiast Alex Hills.
After many hours of eyeing dimensions and generating a design, Hills finished his first open fan model last fall. Instead of displaying it on his desk, Hills donated it to GE's Cincinnati-based Community Service Fund and the model was auctioned off for $900.