Builder Handy Geng assembled a real-life transformer by hand (yes, everything is DIY) that guards stores with its mechanical life and is equipped with life-saving features.I made a big project this month, the Security Patrol Mech.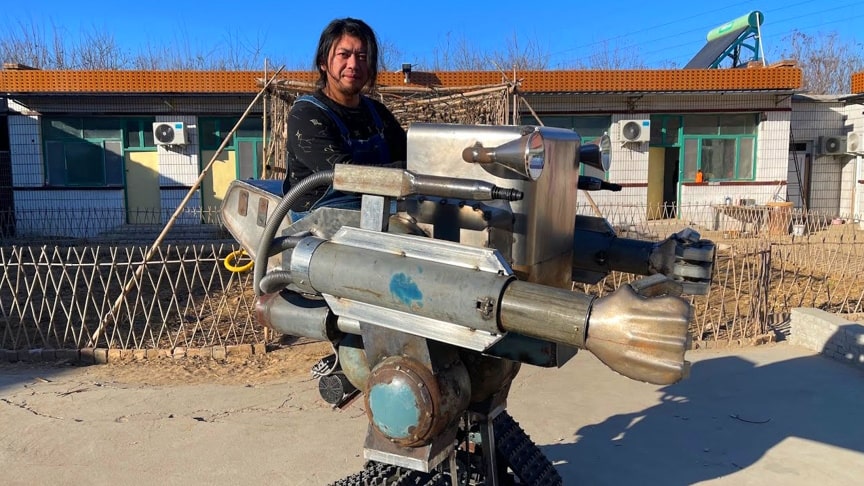 My uncle mentioned that he would be willing to take care of the workshop for me, but worried about the security problem. So I made this Security Patrol Mech for him. He is very satisfied. How do you like it?This functional security patrol mech robot may look a little rough at first, but it's definitely more than meets the eye.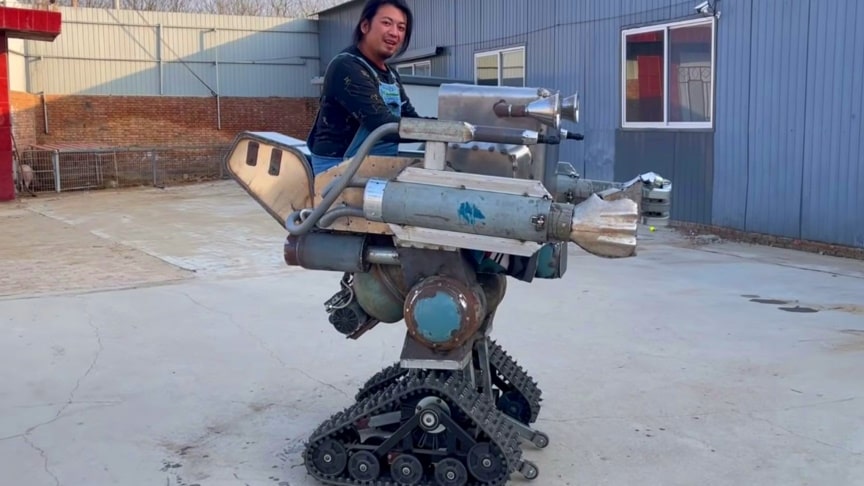 The build starts with him unloading a large pair of tracked wheel units from his truck, which caused a chuckle around these parts when we tried to imagine the scrap yard he'd just visited! The build video is more of a spot-weld-come-assembly log, with the less interesting sub assembly construction omitted. If he'd included all the details, this video would have been hours long.
Advertisement
He started with a tracked wheel set and random scrap parts that were welded together around this. What he ended up with was a security patrol mech equipped with tracks, dual motors, two pneumatic fists in case of emergency, patrol lights for evening work, water cannons, built-in glasses cases, walking cane holder, and even rear facing speakers for music.
At first, he had a hard time driving, but eventually he became able to master backs and turns.If you get used to it, you can turn on the spot. Mr. Handicraft enjoys driving as if he had returned to his childhood.