Meet Nick and his Ford Econoline. Nick originally lived in a house in Oregon but couldn't shake the feeling of wanting to travel full-time.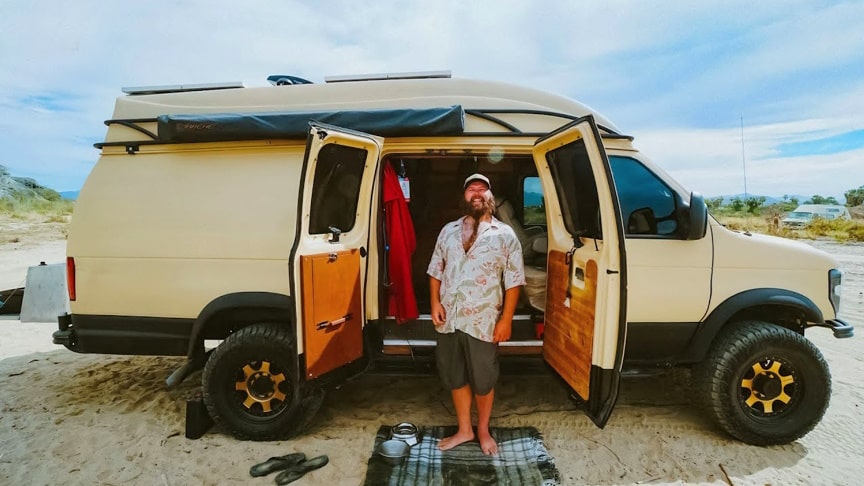 A long-time fan & follower of the tiny house movement, Nick eventually decided that the tiny community was something he wanted to be a part of.
He started his life on the road in an RV but ultimately chose to live in an even smaller vehicle that would allow him to travel to all the off-grid places his RV could never have reached.
Advertisement
His van features a fixed bed with tons of storage underneath, a kitchenette with a small sink & countertop, and a few cabinets for all his needs. Nick has found that he prefers to live simplistically with minimal material items, which helps keep his space clean & his mind present in whatever beautiful location he visits.