This is a simple hydroponic system made with 4″ irrigation pipes. You can buy everything at your local hardware store and a local hydroponics store.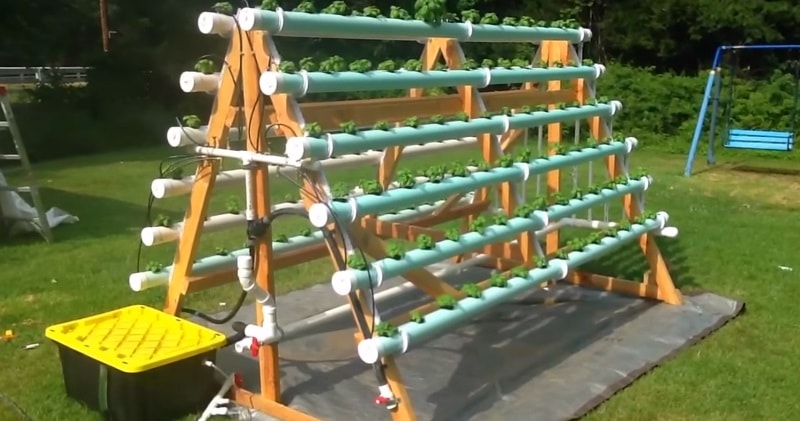 source/image: Greenerways2012
It uses 80% less water than square foot gardening and does not require you to break your back bending down to garden.You can make them shorter and lower, such that it can fit onto the back of even a small patio.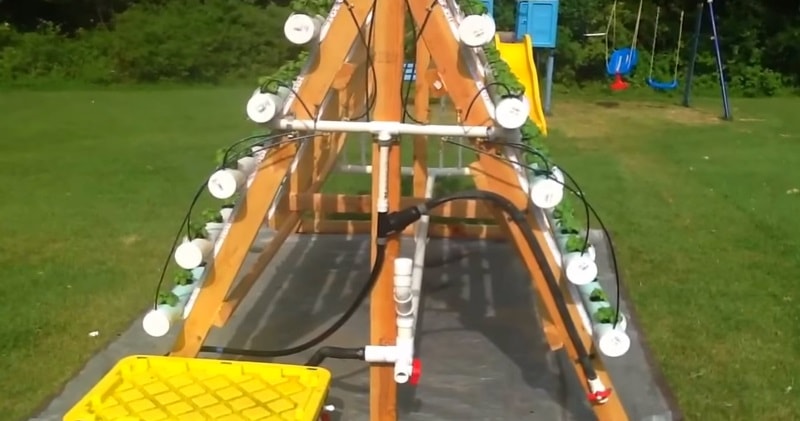 source/image: Greenerways2012
This homemade hydroponic system is a version of vertical hydroponics that can easily be disassembled and moved, if you are just renting, or can be put on rollers, if you want to move it around on your back patio.
Advertisement
Please consider building on yourself, so that you can produce local food in hyper-abundance.
This beats food storage any day, and in a worst case scenario, you can sell the food for top dollar. When millions of people produce their own local food in hyper-abundance, then hunger doesn't stand a chance.