The hand crank starter, is the recommended way of starting a Tiger in cold weather conditions, it also has an electric starter.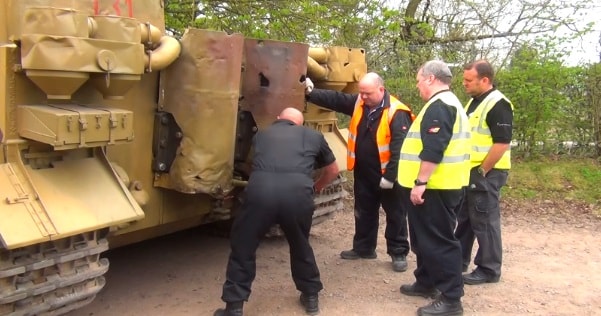 source/image: Wonkabar007
The hand crank turns a heavy flywheel at the rear of the engine, when it reaches a high rotation speed.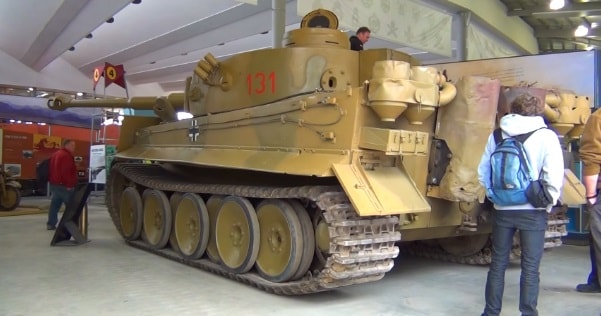 source/image: Wonkabar007
A pin is pushed or pulled, this connects the spinning flywheel to the crank shaft, which spins up the Pistons thus starting the engine.
Advertisement
This tank was the first Tiger to be captured intact by British or U.S. forces when it was knocked out in the final month of the Tunisian campaign.
It arrived in Tunisia sometime between 22nd March and 16th April 1943 and was involved in an action with 48 RTR near Medjez-el-Bab on 21 April 1943.