From the factory, Porsche equipped the 991.2 Twin Turbo models with an extremely powerful 3.8 L flat-6 engine setting a performance benchmark yet again for sports-cars and super-cars around the world. Despite the impressive performance, the soundtrack is decidedly lackluster without any indication as to the sheer power of the engine that fuels the fire.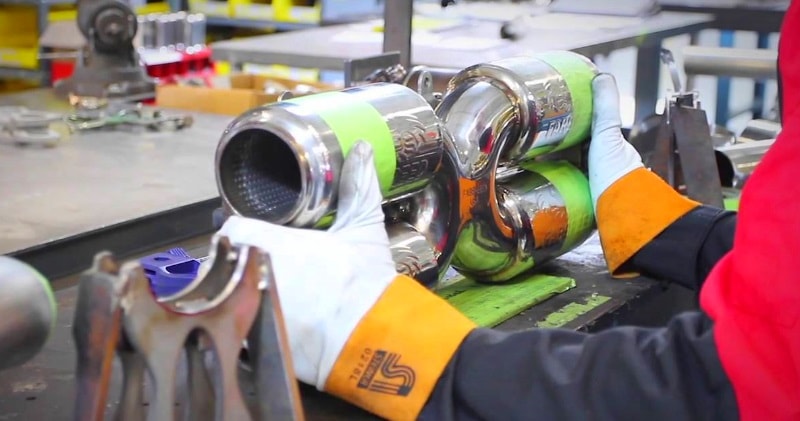 source/image: Fabspeed Motorsport
The exhaust note is far too sedate to be representative of a proper sports car. It was our mission to develop an exhaust system that was capable of retaining a valved system for the ultimate balance between street, and track exhaust tones./read more (fabspeed)
Take a behind-the-scenes tour at Fabspeed Motorsport and watch the fabrication from start to finish of a Porsche 997 Turbo Supersport X-Pipe Exhaust System. These systems are manufactured by Fabspeed Motorsport in Fort Washington, PA in their 25,000 sqft fabrication shop and showroom facility.
Advertisement
Our engineers have spent countless hours of hands on development with the Fabspeed Valvetronic Supersport X-Pipe Exhaust System to extract the absolute best of both mild and wild exhaust notes from the 991 Turbo. The results speak for themselves.