We get a demo of Prothesis, the exoskeleton mech suit designed by Jonathan Tippett and his team. This 8000 pound mech is directly controlled by Jonathan using his arms and legs, without any stabilizing gimbals or gyros.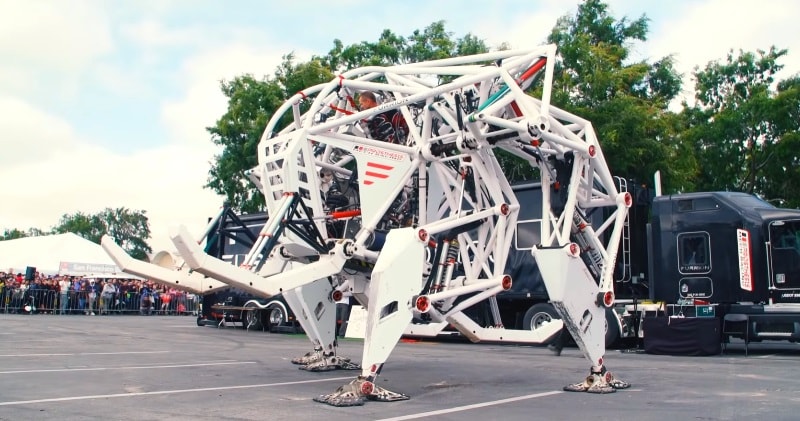 source/image(PrtSc): Tested
Jonathan explains how he has to essentially relearn to crawl in the Prosthesis, and we see and hear this massive machine lumber across a parking lot.
Prosthesis was built for the pilot. The primary objective of the project was the creation of a responsive, stable and powerful exo-bionic platform that amplifies the motions of of a human pilot.
Advertisement
Prosthesis is a sports machine and requires a trained athlete to operate.Prosthesis marks the inception of a new, large scale exo-bionic technology platform.
Specifications
Mass: 3500kg
Height: 4.2m
Width: 5m
Length: 3m
Top speed: 30km/h
Run time: 30-120min
Power plant: 96V x 20kWh lithium ion battery
Peak output: 170kW (225hp)
Motion system: 100% human controlled, electro-hydraulics with direct haptic feedback.
Suspension system: 50cm travel, custom engineered air and coil over shocks