A U-2 Dragon Lady reconnaissance aircraft pilot from the 99th Expeditionary Reconnaissance Squadron explains the role of mobile chase cars at an undisclosed location in Southwest Asia.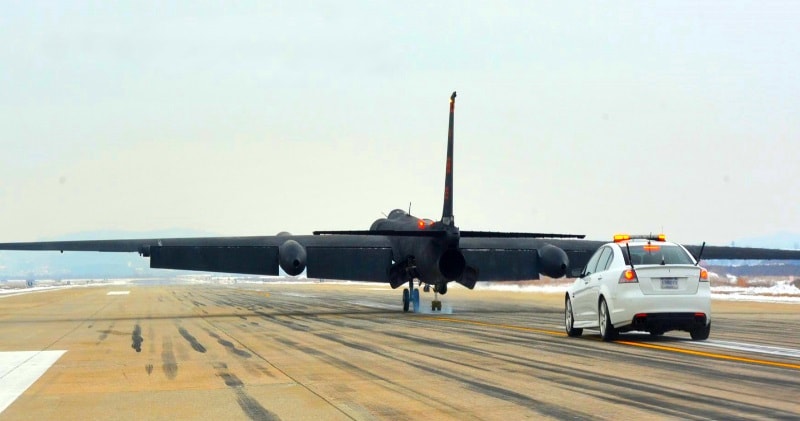 source/image: War History Online
Mobile chase car drivers act as a second pair of eyes and ears for U-2 pilots during their launch and landings, making up for the pilot's limited movement and vision.With its big wings, the U-2 experienced the ground effect in a big way the landing/recovery phase at the end of missions./War History Online
This means that pilots would have to deliberately stall the aircraft as close to the runway as possible, killing off the lift underneath their wings, and dropping the plane like a rock the rest of the way. But this isn't actually as easy as it sounds.
Advertisement
There's a reason the U-2 is known as the most difficult aircraft to land in US Air Force.Landing a U-2 is so difficult that a chase car and a second U-2 pilot are assisting the U-2 pilot in the air with the angle of descent, decreasing aircraft speed, and altitude height as the aircraft descends.