Many of us have a vintage or even antique sewing machine in their home that is dusty and neglected. Maybe it's just taking up space, and no one in your family wants to learn to sew, but you can turn that,you can easily repurpose it into a beautiful "Sewing Machine Edison Lamp"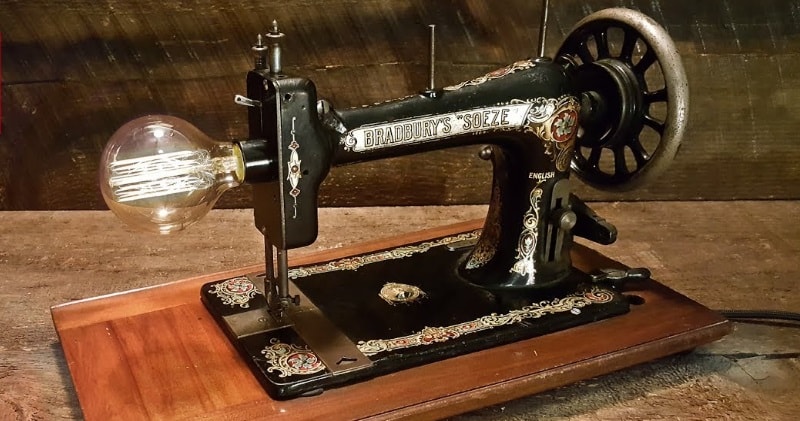 source/image: Make Build Modify
One of the more difficult parts of this lamp will be safely navigating the lamp cord through the sewing machine. It needs to be done so the cord will not be severed by the internal mechanisms. That way it's safe for anyone to spin the wheel on the sewing machine.
Watch the video tutorial by "Make Build Modify" to see how to repurpose an antique sewing machine into a lamp..This is a real sewing machine, made into a lamp.Perfect for late night's in the craft room or to add a feature piece to your lounge, and custom built to suit you.
Advertisement
"I've been putting together a few pieces of decorative furniture recently. Treadle sewing machines have caught my eye and I've been trying to use the entire animal so to speak. I think with the addition of the lamp I can make as many as 4 pieces from one treadle."/Make Build Modify
1. Lamp
2. Decorative shelf
3. Table with treadle cast iron base
4. Set of drawers.