Today I'm going to show you how to make a DIY Modern Outdoor Sofa. We're in the process of overhauling our back deck and this outdoor couch is going to be the cornerstone of the patio set.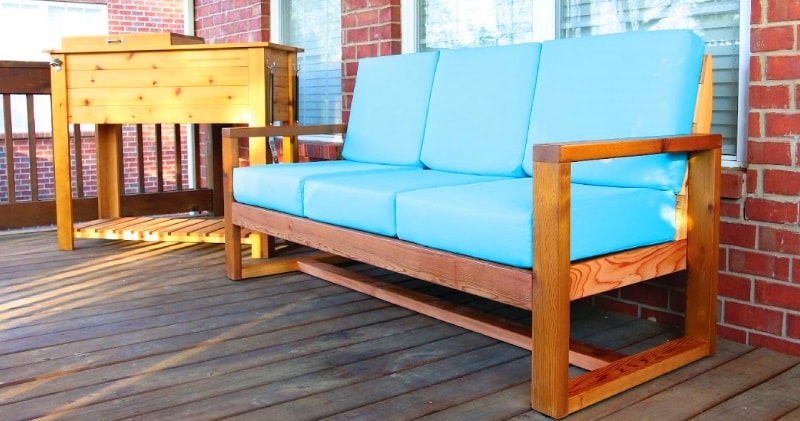 source/image: : fixthisbuildthat
I designed it to be a great place to chill with deep cushions, a tilted back and enough room to comfortably seat three adults. And with clean lines this modern sofa makes a great statement on our back porch.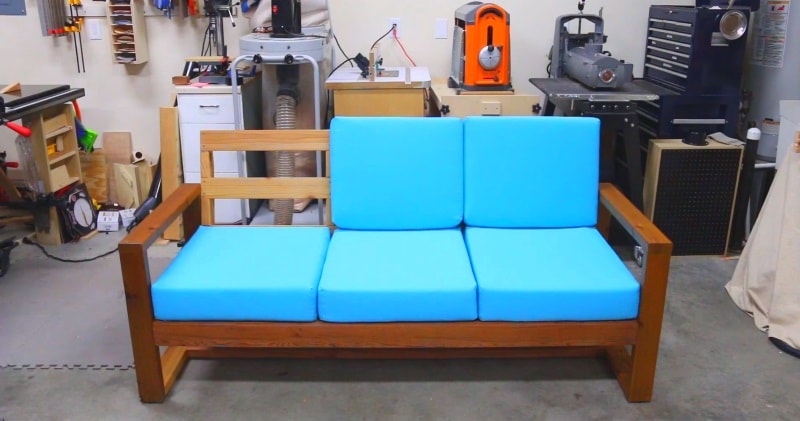 source/image: : fixthisbuildthat
I only used 2×4 and 1×4 materials in the construction which are readily available at the home center. You don't need a whole shop of tools to build this either. With just a mitersaw, drill, and a circular saw you can do everything I show here.
Advertisement
Being an outdoor sofa it's made from cedar and I used exterior screws to withstand the elements. This was a perfect opportunity to partner with SPAX on this build and try out their new HCR-X exterior screws for the joinery. I'll tell you more about them later and how they saved me a bunch of drilling./read more: fixthisbuildthat
I've got detailed plans and a video for this build.The video will show in real time how everything fits together and the plans include a detailed cut list, step by step instructions and 3D CAD drawings of each step. Read on to see how you can make your own!